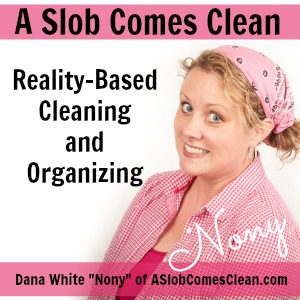 Podcast: Play in new window | Download
Subscribe: RSS
I recently had to work through a horribly overwhelming mess in my home. As I used my decluttering steps (which I personally use all the time with all kinds of messes) I was able to get through it. I'm sharing that story, but also talking about how people like me react to decluttering challenges and expectations.
Sponsor:
Download the Poshmark app and get $5 off your first purchase! Just enter the invite
code: clean5 when you sign up.
Mentioned in this podcast:
The 5 Day/Step Clutter Shakedown
--Nony