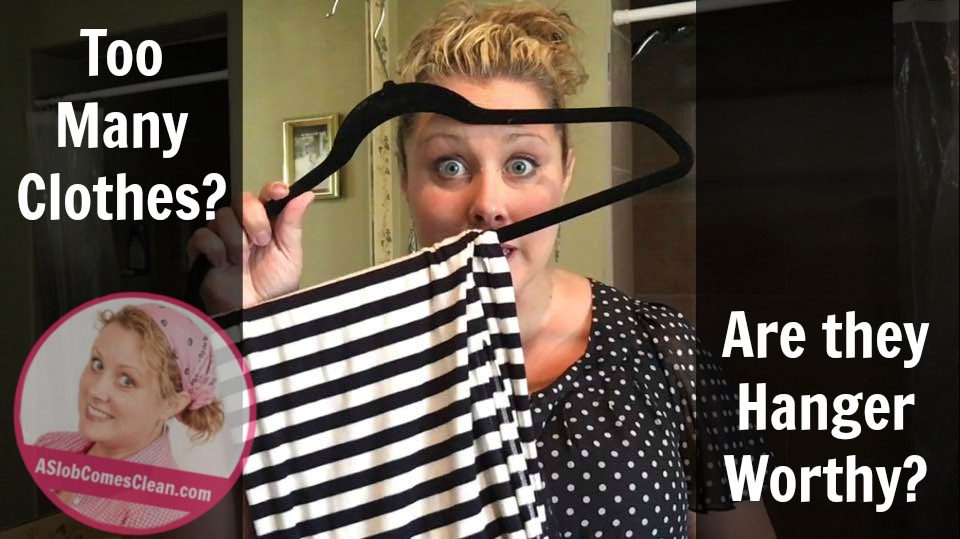 Over the weekend, I decluttered my closet. It's significantly more usable now.
Yay for more usable.
I decided to use my beloved (referral link alert) velvet hangers as the deciding factor when choosing which clothes should stay and which clothes should go.
I was able to part with some clothes that were mostly fine but I didn't wear often (or ever) for whatever reason. I'd chosen to keep them in the past, but when I looked at them comparatively with another piece of clothing that was fighting for the same available hanger, I saw that they needed to go.
They were less hanger-worthy. A blouse with weird-length sleeves can go in the Donate Box (or bag) without any much emotional drama when I can see clearly that the blouse with perfect-length sleeves deserves to be on the hanger more than it does.
Also, just being in the closet and purposefully looking at my clothes revealed a whole lotta DUHS. I filled a trash bag with things to donate that I didn't even have to stop and think about. I just needed to be in the decluttering mindset to see them, identify them, and get them out.
Watch the video to see what I chose to purge and what I chose to keep:
If you can't see the video, go here.
--Nony