Sometimes, the simplest solutions are the best! Love this idea from one of you! 
Dana,

I tried to use this cute jewelry tree for years for all my jewelry.

My necklaces would catch on the other branches and make earrings fall off, or get tangled with each other. It was awful.

I finally just got some cheap hooks at the hardware store and screwed them into my closet wall. (No tools needed!)

Now the necklaces hang straight and don't get tangled up, even if I hang more than one on a hook. It works for me. I use the tree now mostly just for earrings.

Jenny
I (Dana) used this idea and I love it! I bought
this set of hooks
in assorted sizes, and I've used them for all sorts of things!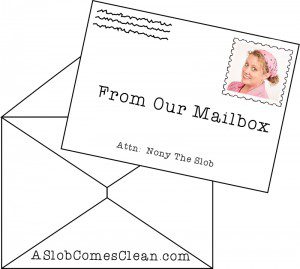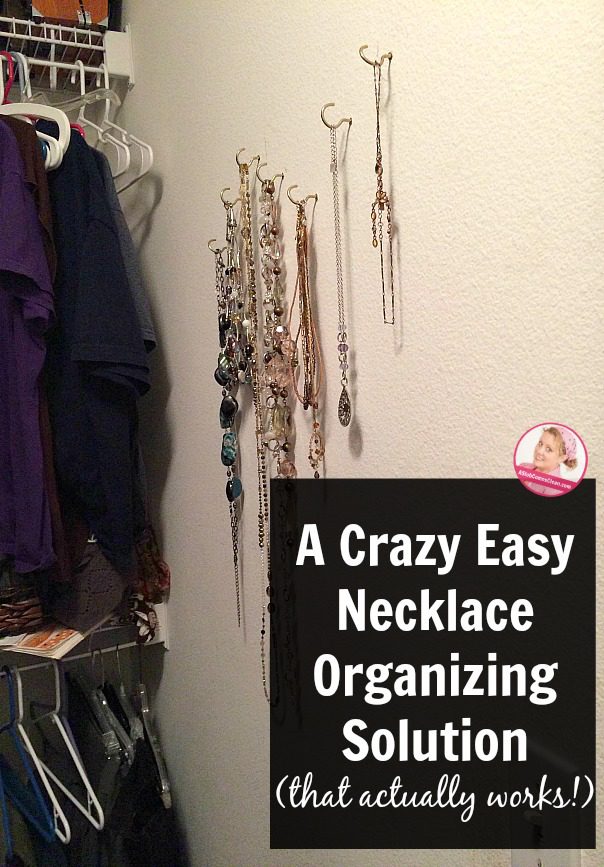 Save
Save