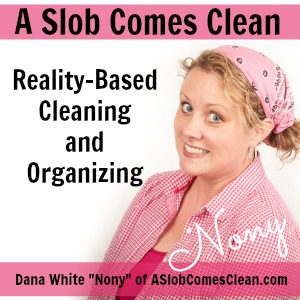 Podcast: Play in new window | Download
Subscribe: RSS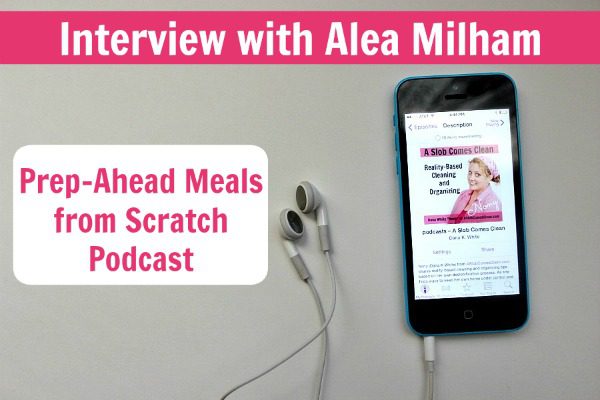 I know those listening on iTunes won't see this excuse, but I have to state it for anyone who does read this! This is my first podcast interview, and I was nervous and forgot to plug in my mic!!!! It's ok, you can still hear the awesomeness Alea has to share, but it's a little lot tunnel-ey! And at times it sounds like someone is running a vacuum cleaner. Even though no one is.
You can watch it on Blab (where we recorded it) and see me talking into a mic that isn't even plugged in. That's dramatic irony. Where you know something the character on stage doesn't know. You're welcome.
Mentioned in this podcast:
my affiliate link -> Prep-Ahead Meals from Scratch by Alea Milham – her book on Amazo
Alea's blog: Premeditated Leftovers
Alea's video showing how to broil chicken in batches
Alea's video showing how to cut and cook spaghetti squash
My e-book 28 Days to Hope for Your Homeis now retired. For detailed guides, check out my books: How to Manage Your Home Without Losing Your Mind and Decluttering at the Speed of Life.
Learn more about being a patron here.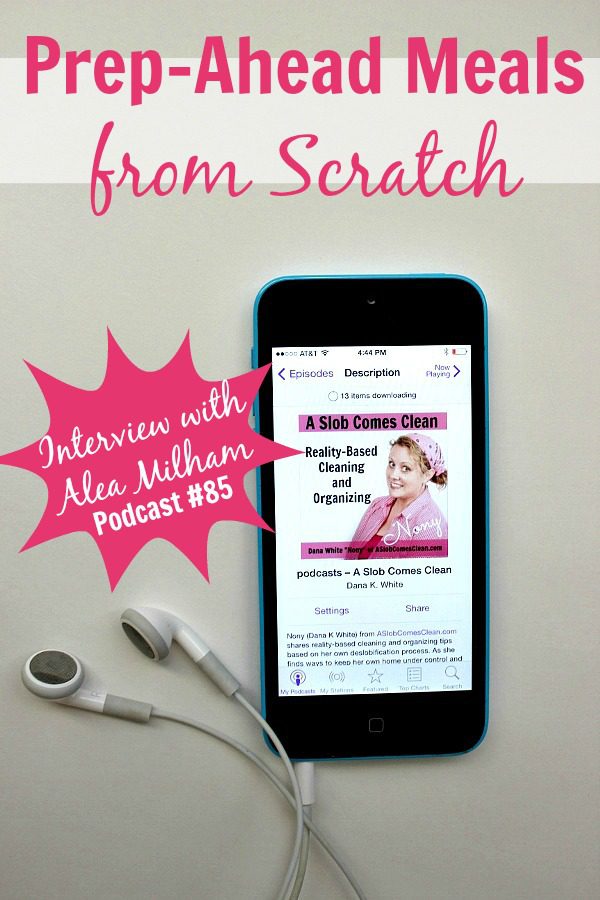 --Nony