I hope you're enjoying your family this week! In the spirit of the shopping season, I'm putting some of my e-books on sale! I'm SO excited that next year at this time, I'll have a REAL (and infinitely more giftable) book available for pre-sale!!!
These e-books are on sale through the end of November! (And don't forget about Giving God the Worst of Me, my e-book that is always free!)
Years One through Three of the blog in e-book form are on sale as a set only for $18! Use the code LEFTOVERS to get that price!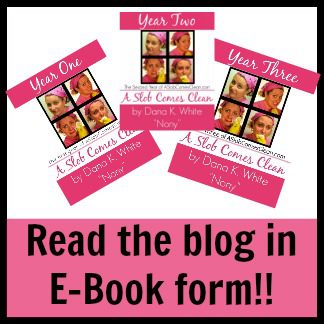 The two e-book set of 28 Days to Hope for Your Home and Drowning in Clutter? is on sale for $5, which is the normal price for one of those e-books. Use the code LEFTOVERS to get that price!
Oh, and if you're doing any shopping over on Amazon these days, if you get there on any of my affiliate links like this one to their Black Friday deals, I'd greatly appreciate it!
--Nony