Reader Question:
i relate to you so much so i feel i can ask you this….how do you stop judging yourself when things get on top of you? like when i go to a friends i find i'm judging myself on how their home is compared to mine. i was wondering if you've been through it? still go through it? and if so how do you curb it enough so you don't give up on trying to at least slightly curb your messiness.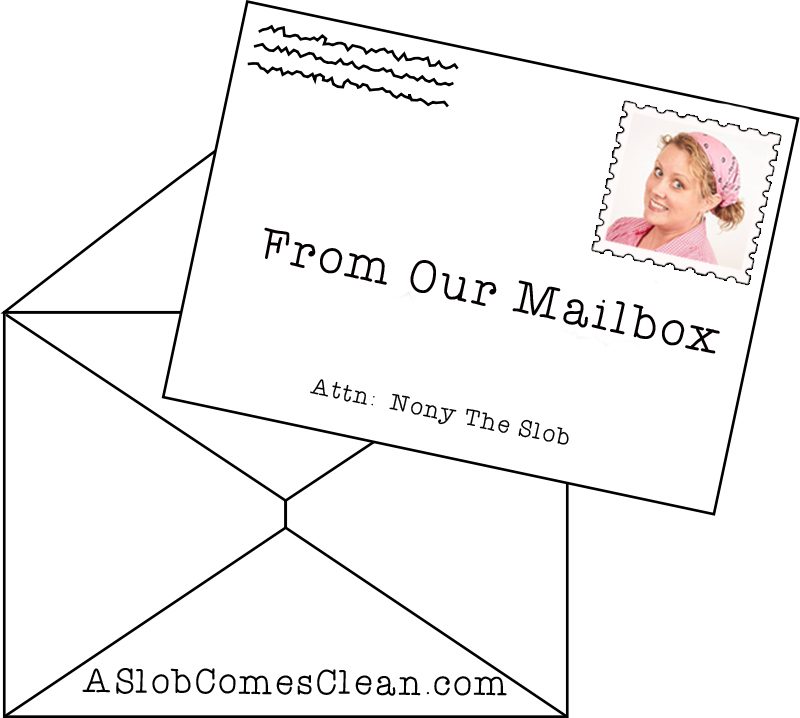 Nony's Answer:
I totally relate. I still get so frustrated with myself when I suddenly see a big mess that's making life difficult that has escaped my Slob Vision until the moment when I desperately need to find something.
The best cure is to do something. Even something small like setting a timer for 5 minutes and tackling a visible space. It's amazing how much hope this gives. Don't focus on the big picture and the big feelings of failure. Look around, see which visible space makes you want to cry the most, and give it five minutes.
Even better, take a picture before you start and again after five minutes. This will give you visual proof of how much can be done in such a short time and will inspire you the next time you feel this way.
Related posts:
How to Prioritize Decluttering Projects (The Visibility Rule)
How to Start Cleaning Up When You Don't Know Where to Start
28 Days to Hope for Your Home (Not for the Mildly Disorganized) – (an e-book now retired – For detailed guides, check out my books: How to Manage Your Home Without Losing Your Mind and Decluttering at the Speed of Life.)
Podcast (aslobcomesclean-comfeeddailyaudioblog): Play in new window | Download
Subscribe: RSS