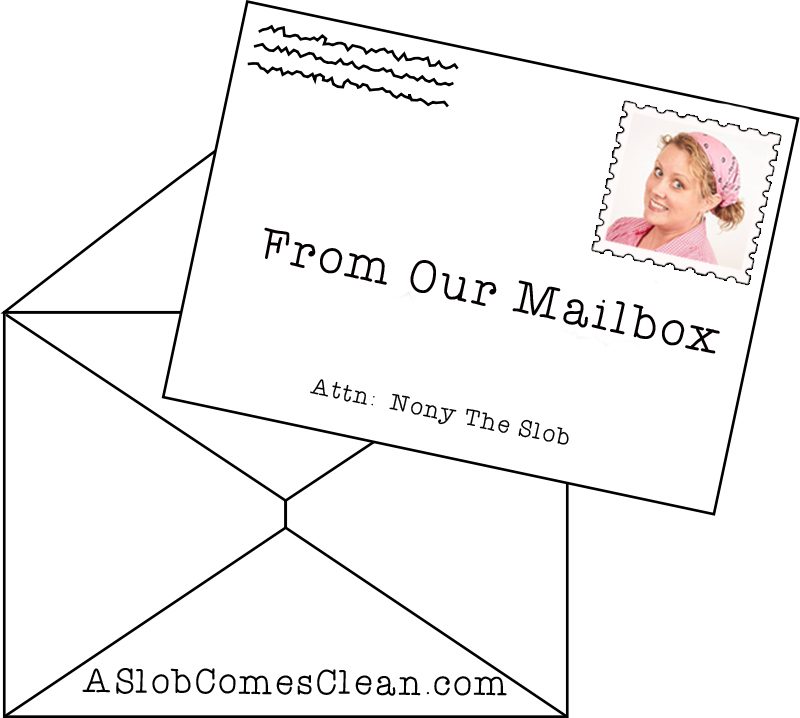 I love hearing how this mama is using what she's learning to help her daughter:
Hi, Dana:
I love your blog, but who doesn't? The idea of decluttering one box at a time was just what I needed to attack (and defeat) my closet last month. I'm the one who posted on Facebook that I got my little girl to do "one in one out" by using a paper bag to measure volume. I wanted to tell you how I used ideas from your blog to help my daughter fight messy, overcrowded room syndrome.
Here is what I do. As part of her chores each day, she tidies her room for ten to fifteen minutes, without my oversight. I just set the oven timer, she goes back to listen to kid's CDs, and clean up. Ten to fifteen minutes is NOT "go clean your room," like I used to say. It's "go clean up part of your room," which is much less intimidating. Afterward, she has free time, and she knows this is not going to take her whole evening, because all I am looking for is some progress. I've noticed that she's willing to do this without drama, because it has a time limit. When the oven timer goes off, I tell her that time is up, and go compliment her on her progress. I generally include the words "fabulous", "glorious", or "awesome" in my description of what she's done.
Your idea of breaking jobs down into manageable pieces is what started this, so thanks a bunch for inspiring me. Your concepts can be handed down to kids to make their lives less stressful, too. BTW, I think I'm going to go down to five minutes soon. I just walked in her room to retrieve her laundry basket, and it's pretty spiffy in there. (Yeah, I'm bragging on my kid!)
With much admiration,
Stephanie Lowman
--Nony