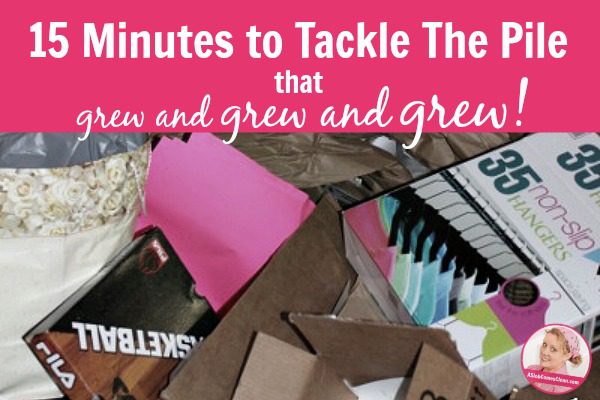 And this post demonstrates why Hubby no longer worries that I'll run out of Slob Blog Material.
That's the pile.
I knew it was there. I knew it had grown.
But it wasn't until I needed to deal with it that I grasped its vastness.
In my mind, there were boxes in there. Christmas happened, and I did the vast majority of my shopping online. I randomly threw each new box atop the pile. Then, when it was time for a 5 (or 10) minute pickup on Sunday afternoon, I'd tell the kids to stick any additional random boxes on the pile in my bedroom.
What started so innocently as a temporary spot to keep boxes turned into an abyss.
I had a few minutes on a Saturday morning. Not enough time to truly "clean the master bedroom" like I needed to do, but enough time to pull some boxes off the pile.
Trash.
When overwhelmed, I start with the easy stuff first. The easiest of the easy stuff (especially when staring at a big ol' pile of overwhelm), is trash. Stuff that should never have been there, but is there.
I started removing boxes. Useless ones got broken down and pitched. Good ones went to the Donate Spot to be filled with clutter.
As I found trash, I stuck it in the trash bag. (Novel idea.)
As I ran across things (like a suitcase which belongs in a closet ten feet away) piled up with the trash, I took them there. Right then.
Once the top layer of the pile was gone, I found long lost things like boots. And audio books purchased during the fill-a-bag-for-$1 library sale. Ugh. I just took them straight to where I would look first if I needed them.
I even asked Hubby where he DID look first when he needed his Ugly Sweater for work. He started to hem and haw about where it should go, and I stopped him and asked, "Where did you look for it first?"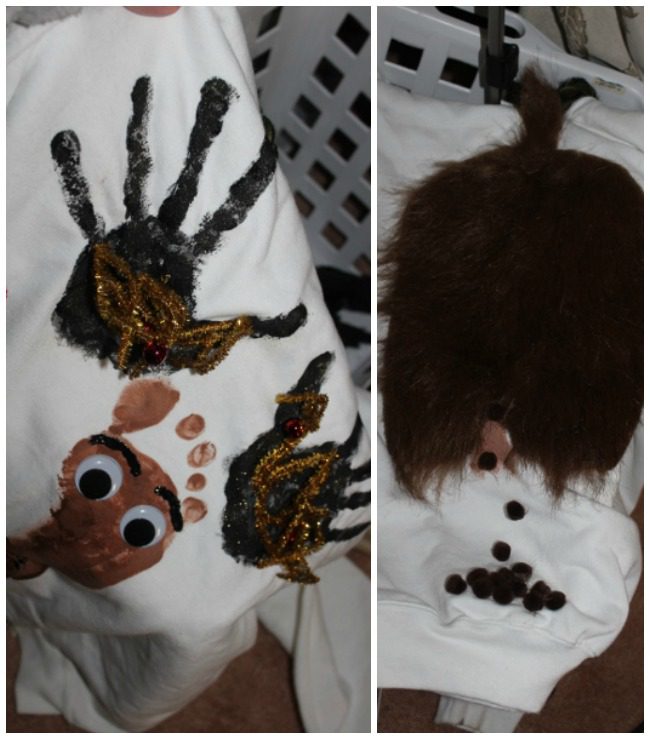 That's where it went. (Yes. We do have to keep it. Hubby is the hit of the Christmas party every year with that hideous thing.)
After a whole fifteen minutes, the space looked like this:
Far from perfect, but far, far better.
That box? It's the problem. It's the stuff for our Brownie troop, and I just can't think of a place to store it. But the presence of one box starts the pile, so I know it needs to go.
Any ideas?
Save
--Nony