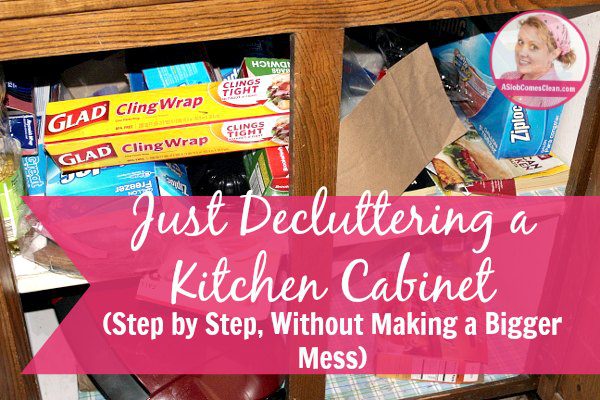 I didn't have the TIME to declutter, but this cabinet was making life difficult. It's where we store all sorts of stuff we use regularly, but it was a jumbled mess that caused  me to waste time digging for the things I needed.
I couldn't spend the morning getting organized, but since I now know how to declutter without making a bigger mess (my biggest hangup about decluttering pre-blog), I knew I could do something to improve the situation.
I peered inside to see this: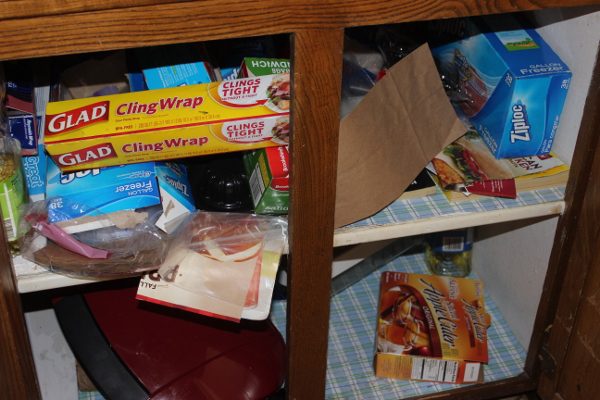 Ugh.
I started with the easy stuff.
The easiest of the easy stuff is trash.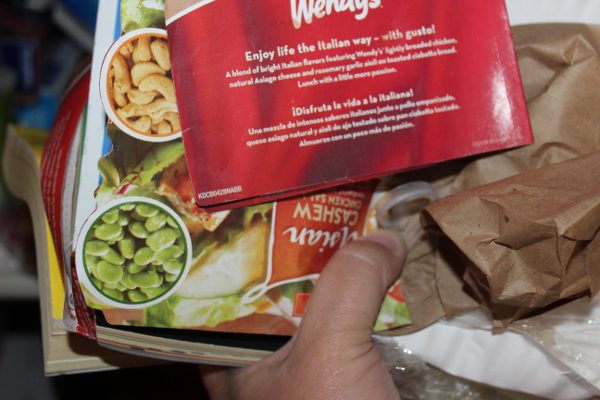 Bottle caps, coupons (that I'm pretty sure fell out of the back of the drawer above), three out of four phonebooks and other assorted randomness.
Once the trash was gone, it was slightly less overwhelming/irritating/depression-inducing.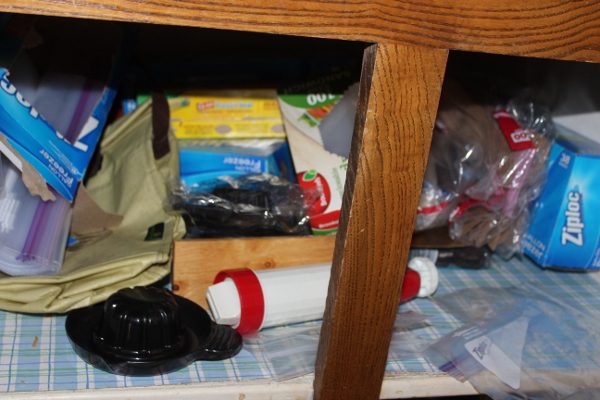 I looked for the next "easy" stuff. I pulled out the things that had a designated home. A home that was NOT this cabinet.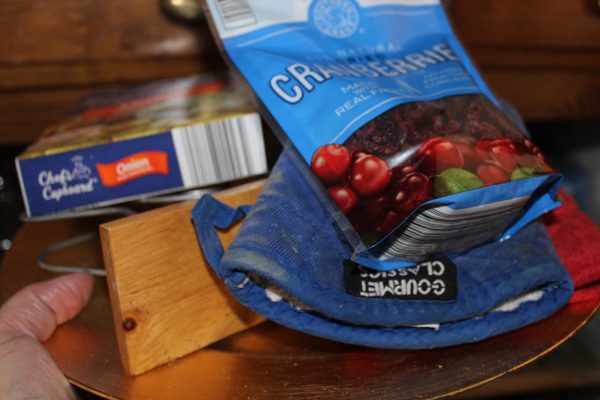 Onion soup mix goes in the pantry. The gold charger plate has a home with all its matching friends across the kitchen. Oven mitts go in the drawer you can actually see in this picture. Cranberries WOULD go in the basket on the counter just above this cabinet, but I felt like I'd had them for a VERY long time, so they went in the trash.
Note to self: Don't put cranberries in this cabinet. You'll forget they're there and they'll be wasted.
After the Duh stuff was gone, I could finally see into the cabinet: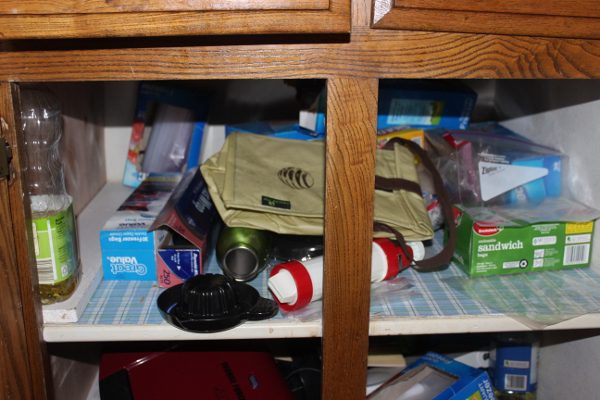 At that point, I started consolidating. I put storage bags together and lunch bags together.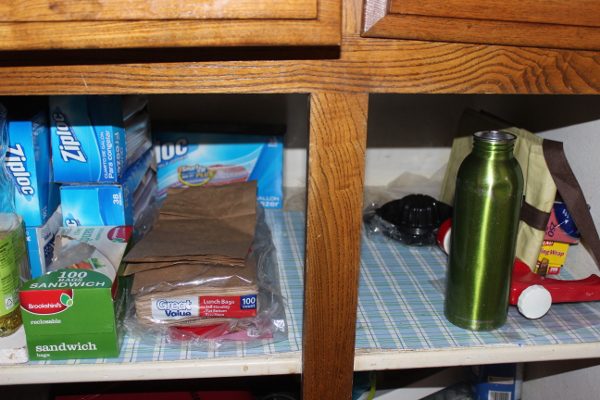 Ummm, yeah. It looks a little better and more usable now, I'd say.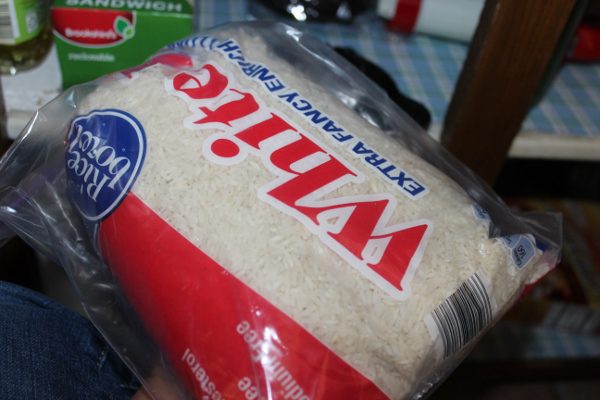 Of course, I found other unexpected why-in-the-world-is-this-in-here-when-it-goes-somewhere-else gems.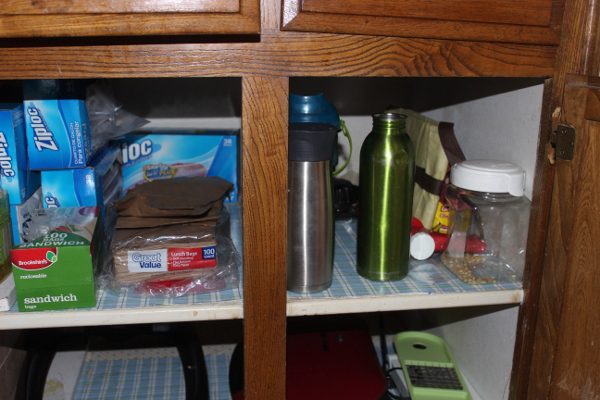 A little of the same treatment on the bottom shelf, and I was happy with my fifteen minutes of work to make this space ever-so-much more functional.
Oh. You're wondering about the bacon bowls? I'm not a fan, honestly. I've never even used them. They came in a two-pack and this mama who cooks for a family of five isn't willing to choose which two people get a bacon bowl. (Or to take the time necessary to make five!) But they were a mother's day gift last year, and I'm not sure enough time has passed to justify sticking them in the Donate Box.
Next time, they're gone.
Not sure what a Bacon Bowl is? Here's one on Amazon. (That's my affiliate link. And you're welcome.)
Save
Save
--Nony