Ouch.
We finally did it.
My husband has been mentioning this for a while, but I'd successfully pretended I didn't hear him.
At some point in the past ten years, we had moths.
His suits were ruined.
Every single one of them.
He wears a dress shirt and tie every day to work, but never a full-on suit. For the random times he needed to dress up, he had a sport-coat and had borrowed a jacket from a friend.
But he did have some good suits. Over the years, he had used them for job-interviews and he pulled them out for funerals.
We attended a dressy event Saturday night, so he pulled them all out of his closet to double/triple check that they really truly weren't wearable.
They weren't. At all. It was time to stop living in denial and let them go.
Y'all, this hurt. Even though we're guessing some were rather out-of-style anyway, it was physically and emotionally painful to declare hundreds of dollars worth of suits officially worthless.
But living in denial had gotten us exactly nowhere.
What do you do to prevent moths? I'm thinking of ordering this (affiliate link alert) package of cedar-based moth prevention products, but he's allergic to cedar at certain times of the year so I'm concerned. (Though maybe it's the pollen rather than the wood?)  I'm allergic to lavender, and the thought of traditional moth balls and their distinctive (and horrendous) smell makes me shudder.
But we have to do something to be sure this doesn't happen again.
Ugh.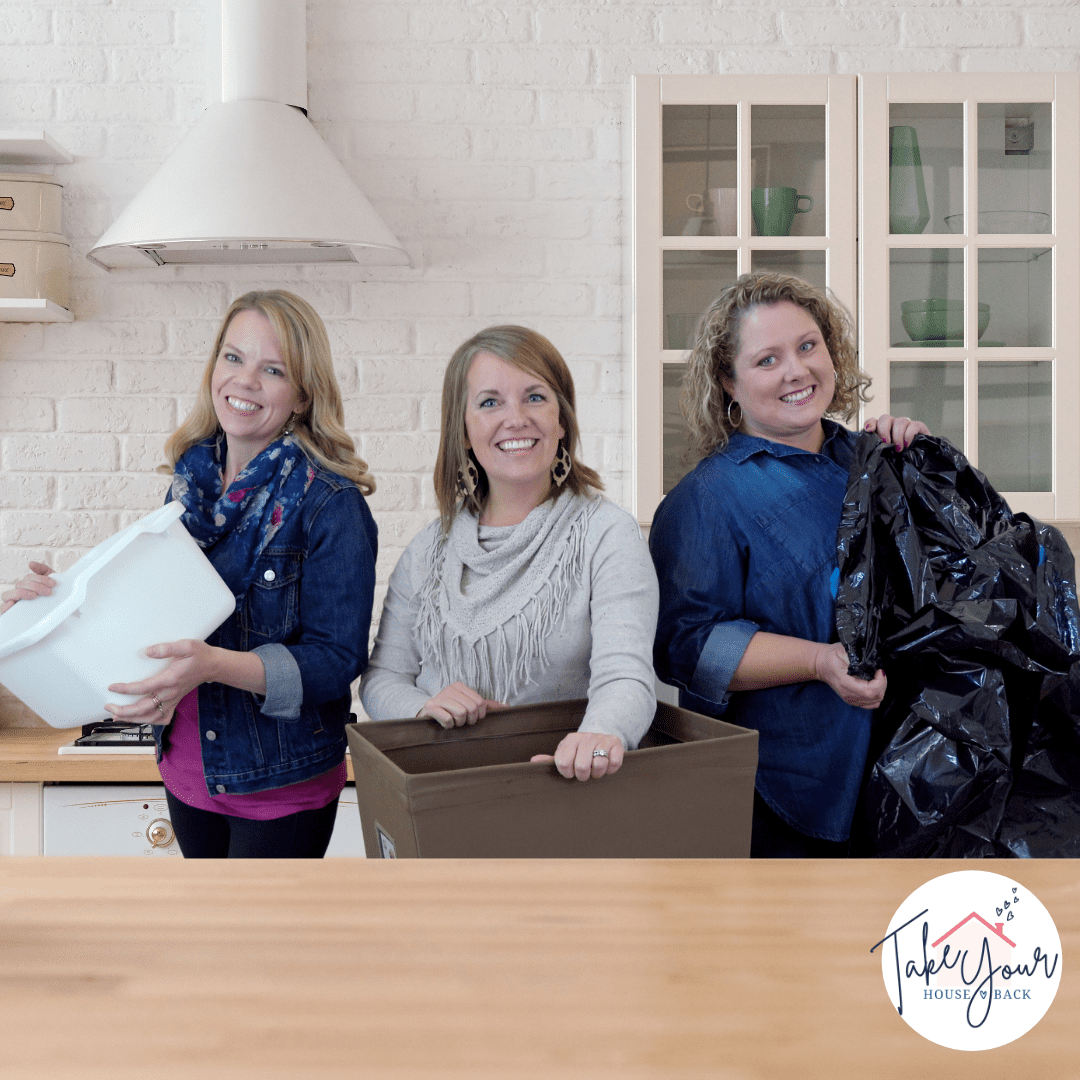 Have you heard? I've teamed up with Cas from Clutterbug and Dawn from The Minimal Mom to bring you the course: Take Your House Back! Go check it out!
--Nony