Momentum is everything! I love this letter from one of YOU that shows the reaching effects of developing some very basic habits.
Oh, and the e-book she's talking about? It is now retired, but for detailed guides, check out my books: How to Manage Your Home Without Losing Your Mind and Decluttering at the Speed of Life.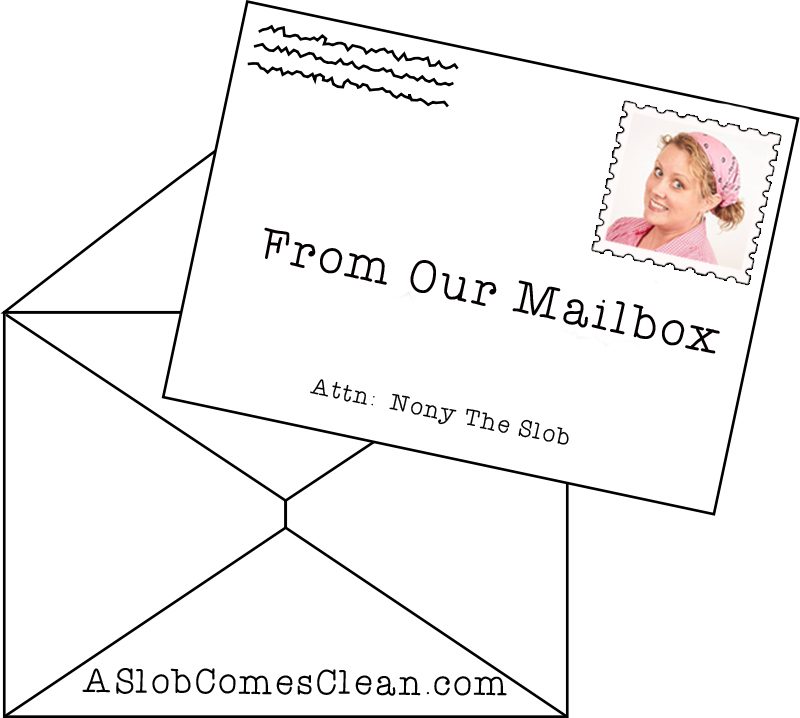 Hello….
I just wanted to share with you how your blog and book have helped me start to make BIG changes in my home. I have tried and failed so many times to get my house organized and in order. Instead I have always failed and returned to feeling overwhelmed and immobilized by the mess around me. I have tried to use another system in the past, and many times have ended up with a shiny sink surrounded by clutter and mess. That system has always become part of my feeling overwhelmed. As soon as I get to "dress to your shoes" I am done. I hate shoes!!!
Anyway. I found your blog about 2 weeks ago. I bought your book (28 days) and started in. I am now keeping my dishes done. I unload in the morning. Load through the day etc. I have also started sweeping daily. With that I have concentrated on laundry and clothing. That is all I have done. I do the laundry and then fold it and put it away. Well very quickly my 4 kids ran out of dresser space. So we hauled 6 bags of clothes to Goodwill. They all have dressers that are neat and full. But not STUFFED. We even took a dresser to Goodwill!  And they each helped me weed out and de-clutter so they chose what their favorites were.
In between keeping up on laundry and doing dishes and sweeping (including vacuuming my living room rug) I have done other jobs. Like clean the bathrooms. And started mucking out our very overloaded basement so we can remodel. Amazing. Every time I get stuck I go to your blog to see if you have a suggestion. So helpful and wonderful.
My FIL and SIL stopped by unexpectedly last weekend and there was no panic when they knocked. Even my 13 year old commented on how nice it was to not have to worry about the state of our house (at least the parts they saw). Thank you so much.
____________________________________________________