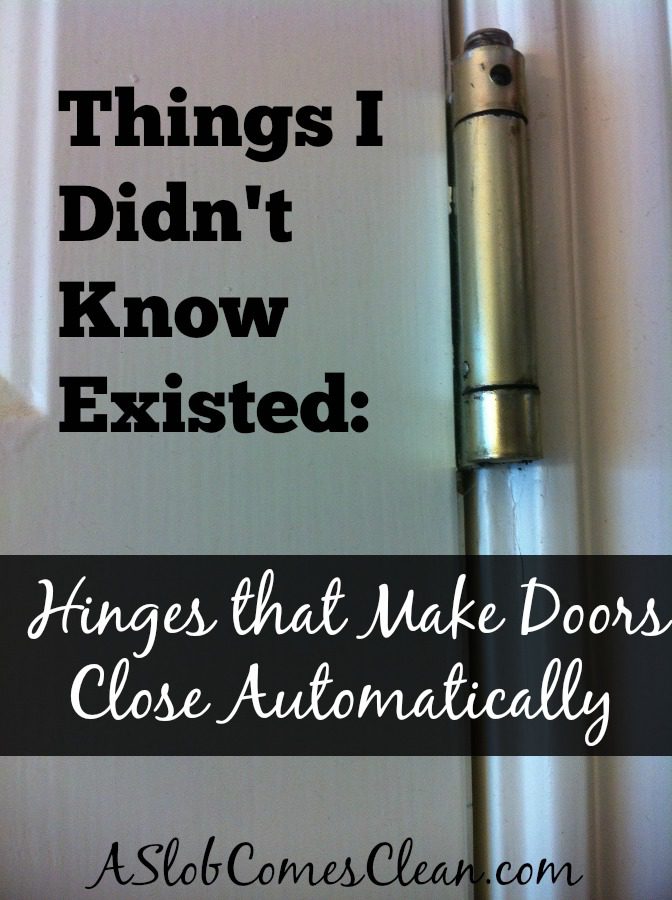 I'm taking the summer off from blogging, but had to share this thing I didn't even know existed until yesterday.
Did you know there are hinges that make doors automatically close?
We were spending the day at my best friend's house yesterday and with 8 kids running around, the doors to the outside were constantly opening.
Pretty normal, right? But . . . get this . . . they also closed. Like, every single time.
I had no idea that you can buy hinges for doors that will make them automatically close!! So, of course, I took a picture and am now sharing an Amazon affiliate link to one with good ratings.
It's called a "spring hinge." Click here to see one.
They got theirs at Lowe's. They used two, one on the top hinge and one on the bottom.
Yay for moms solving one more brain-exploding problem!! Yay for not paying to air-condition the neighborhood! Yay for kids not being raised in a barn!! Yay for not letting bugs in!! Yay for all sorts of other phrases moms won't have to repeat over and over!!!
--Nony