This post is sponsored by Scotch-Brite!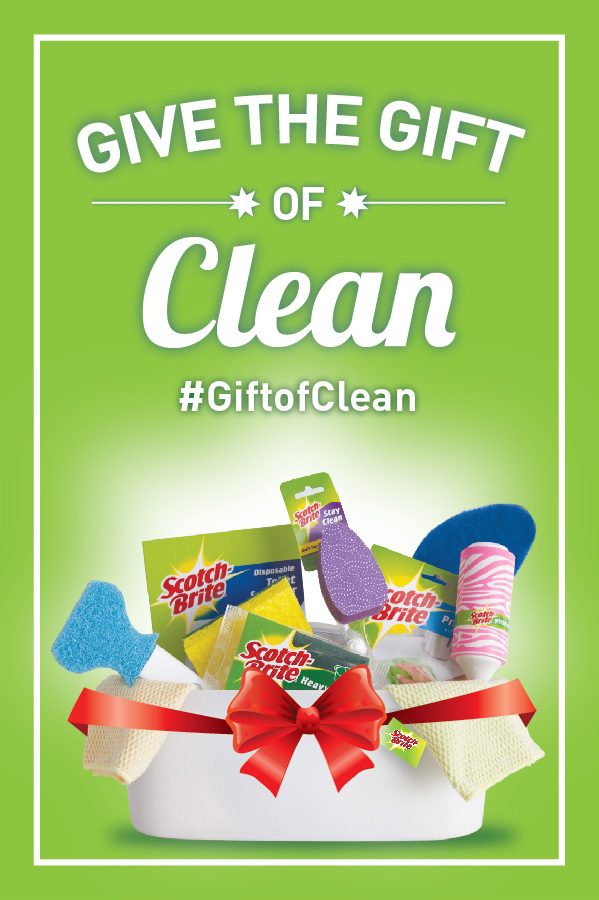 Mother's Day is coming.
Over the years, I've done some Mother's Day training in our home. Since no one who matters will listen to my suggestion that Father's Day should come before Mother's Day (so moms could demonstrate proper celebration procedures), I've had to create a few rules:
#1: Presents shall be presented at breakfast. Mother shall not attend church without the ability to properly answer the inevitable "So what did you get for Mother's Day?" questions.
#2: Mom doesn't cook on Mother's Day. Neither breakfast, lunch, nor dinner.
#3: Unless you're inspired (and financially able) to do something jaw-dropping, get me a gift certificate for a pedicure. It is May and sandal-weather is here.
I occasionally make a few additional decrees, but those are the basics.
But I LOVED the results of this survey that Scotch-Brite conducted last month:
According to a recent survey[1], seventy-five percent (75%) of moms would prefer a clean home on Mother's Day to being served breakfast in bed. In addition, sixty percent (60%) of moms would most prefer a clean house over other gift options like candy, flowers and a card.
For real. I just hadn't thought to ask for it. A clean home? I'd totally take that over candy or burned toast! Or even a pedicure!!
Imagine the excitement when I explained to my kids that the big box of cleaning tools that arrived in the mail last week was for them! To clean!! As a Mother's Day present for me!!
Really, though, there are some very cool (and cute!) things in there that will be fun for them to try.
Stay tuned for a results post (with video) later this month to show you how they did!
Would you prefer a clean house over candy? (Even really good candy?)
[1] OmniBus Scotch-Brite Survey, April 2014
This post was sponsored by Scotch-Brite, but the dreams of a clean home are all mine!
--Nony