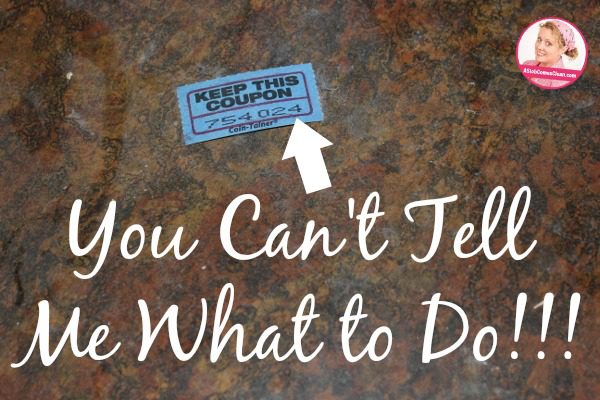 I'm a rule follower.
(Most of the time.)
My stomach gets all knotty when I see someone stick his hand outside of the moving kiddie train, and I always count my items before I get in the express checkout lane.
But really, I do NOT have to do what this stupid door prize ticket from who-knows-when tells me to do.
(And let's all take a moment to grieve the death of the delusion that it's possible to be a Clutter Slob and not a Dirty Slob. That's dust that was UNDER the clutter.)
No matter how logical and OBVIOUS my decision to throw away this ticket  . . . I felt just a little (delightfully) rebellious when I did.
Save
--Nony