It's Earth Day.
We're not doing anything to celebrate, but I thought it was a good day to write this post that has come to mind at least once a day for the past few weeks.
It comes to mind while I'm in the shower.
I could have titled it: Why I Keep a Giftcard in My Shower.
Because keeping one in there (a used-up one) reminds me to do a little scraping each time I take a shower.
As I shared on the Home Depot site recently, you can scrape off soap scum with a plastic gift card. In case anyone was under the impression that I share cleaning tips because I'm awesome, this should explain that I share them because I need them.
I need tricks to help me remove soap scum that's gotten out of hand. Soap scum that escaped my Slob Vision for way too long. Soap scum in a shower that I chose to delete from my bathroom cleaning list too many times.
Oh, the four short weeks part? It's a joke. Not a joke because it isn't true, but a joke because four weeks isn't short.
But a minute or two of somehow-extremely-satisfying scraping each day while taking a shower is short.
Way shorter than the hour-or-so it would take to get it all done at once.
Oh, and if you put off cleaning your shower because you don't like getting your clothes wet, try this.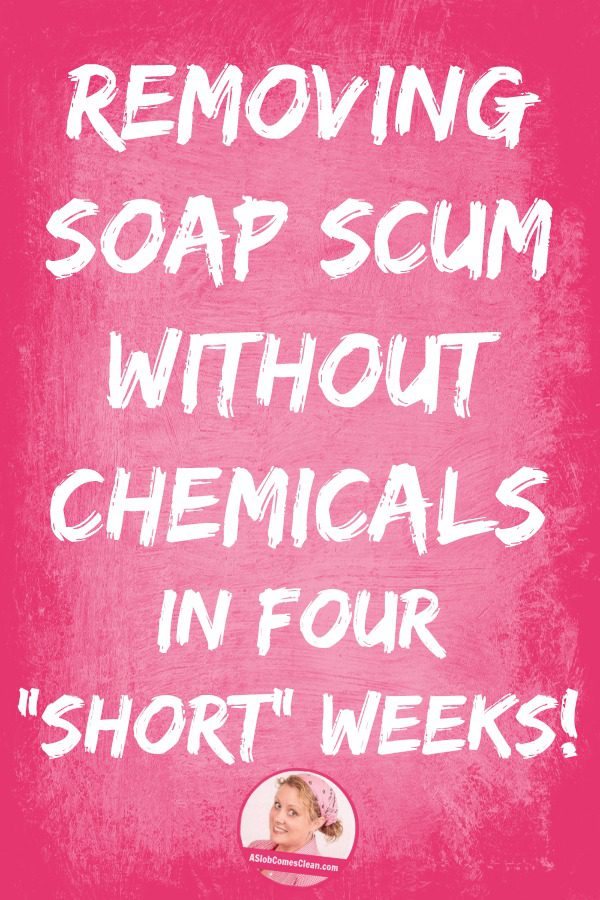 --Nony