Amber messaged me recently on the A Slob Comes Clean Facebook page. I asked if I could share her words and photos here because they are so inspiring and encouraging!
She wrote:
"My dishwasher is on the fritz and I faced this countertop this morning as I had to unload the dirty dishes from the broken dishwasher and add them to the pile of dirty dishes that I was going to load into it.
And here's the same countertop 17 minutes later after I applied your strategy of just do the easy stuff first. I truly wanted to cry, but I filled the sink with hot soapy water and started in.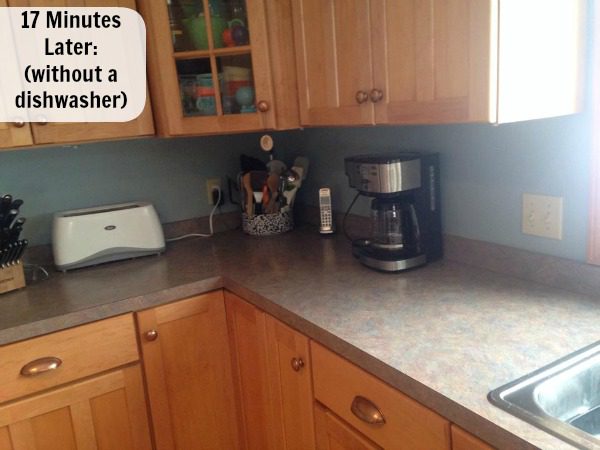 Just wanted to share the before and after pics with you and say thank you. Keep writing and recording!"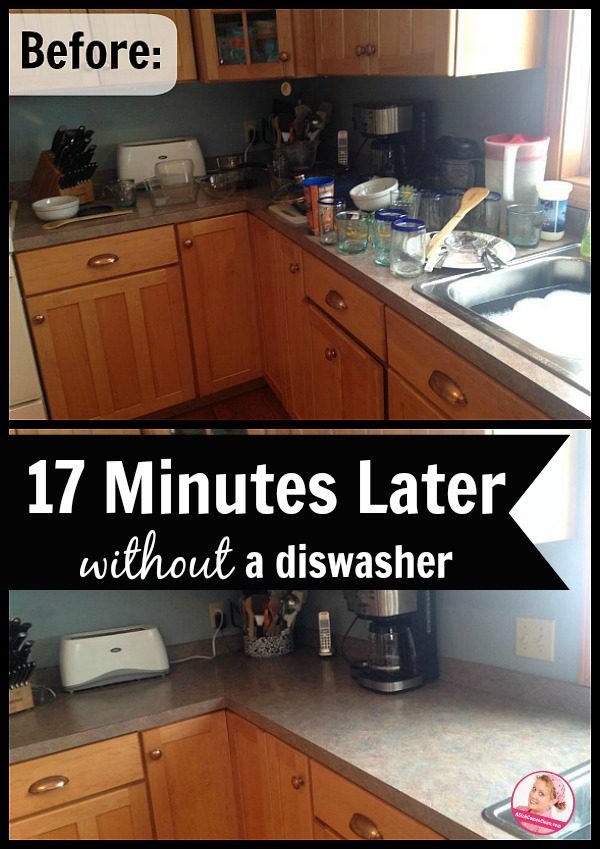 --Nony