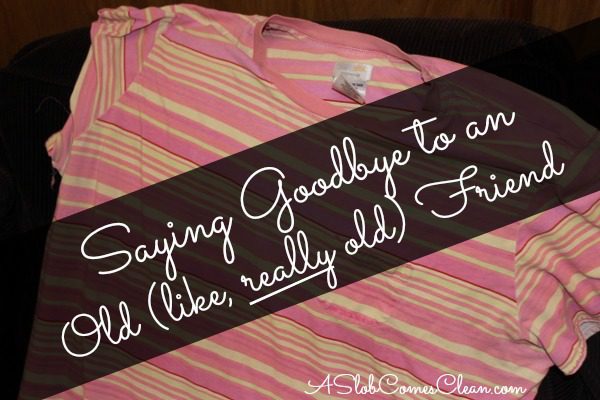 This old friend turned up recently.
I had missed her.
We reminisced about those days after my babies were born. The days when I depended on her to give me my space.
She's comfortable.
She's always been faithful.
But honestly . . . she's hideous.
I don't even know where she had been hiding the past few years. I hadn't seen her in a while, and honestly . . . I had forgotten all about her.
Though there was a time in my life when I needed her softness and her familiarity, I've moved on. I've replaced her with someone who complements my shape a little more.
Or at least at all.
I held her in my arms one last time.
And I threw her in the trash.
A few days later, I can say that I have moved on. I'm learning to not miss her.
And my husband . . . ? He definitely doesn't miss her.
Not one little bit.
________________________________________________________
A few things you don't want to miss:
--Nony