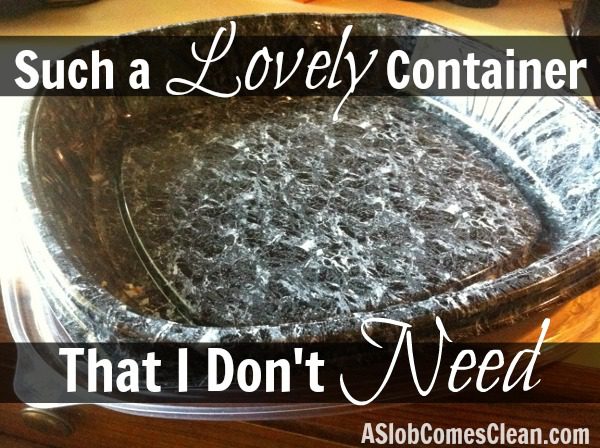 Lovely containers thrill my heart.
Free lovely containers even more so.
Hubby brought that home from work after a catered breakfast.
It was big.
It had a lid.
It was fairly sturdy.
Oh . . . the possibilities.
But the fact is, I already have containers.  Lots of them.  Lots of them that are even sturdier since they're not technically disposable.
I wanted it, but I didn't need it.  So I stuck it in the trash.  Looking back, I should have stuck it in the Donate Box.
Oh well. No use crying over trashed . . . trash.