Last week was crazy . . . but the majority of my Christmas shopping is DONE!
I know.
I can't believe it either. 
Some of that was from one quick stop where I knocked out a huge chunk of my list, but the other was due to the fact that I'd prepared ahead enough to get my daughter's BIG gift into layaway at Walmart a few weeks ago.
With everything going on, it was a huge relief to not have to worry about that.  Especially since the day when I'd decided I needed to pick it up didn't exactly turn out to be an easy one.
Nope.
That was the day of the lost keys.
The day when I was pretty sure I was going to lose my mind.
So it was a relief that the real work on this big Christmas purchase had already been done.  I headed to Walmart and realized that maybe the world wasn't totally against me since I got my very favorite parking spot.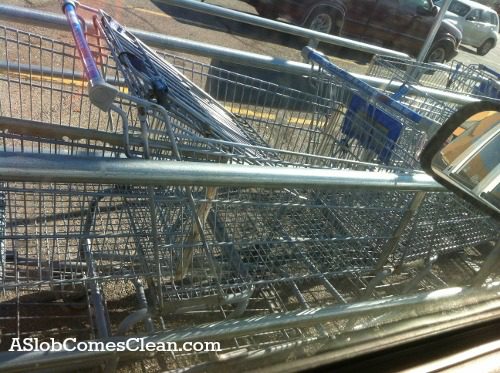 The one by the cart return.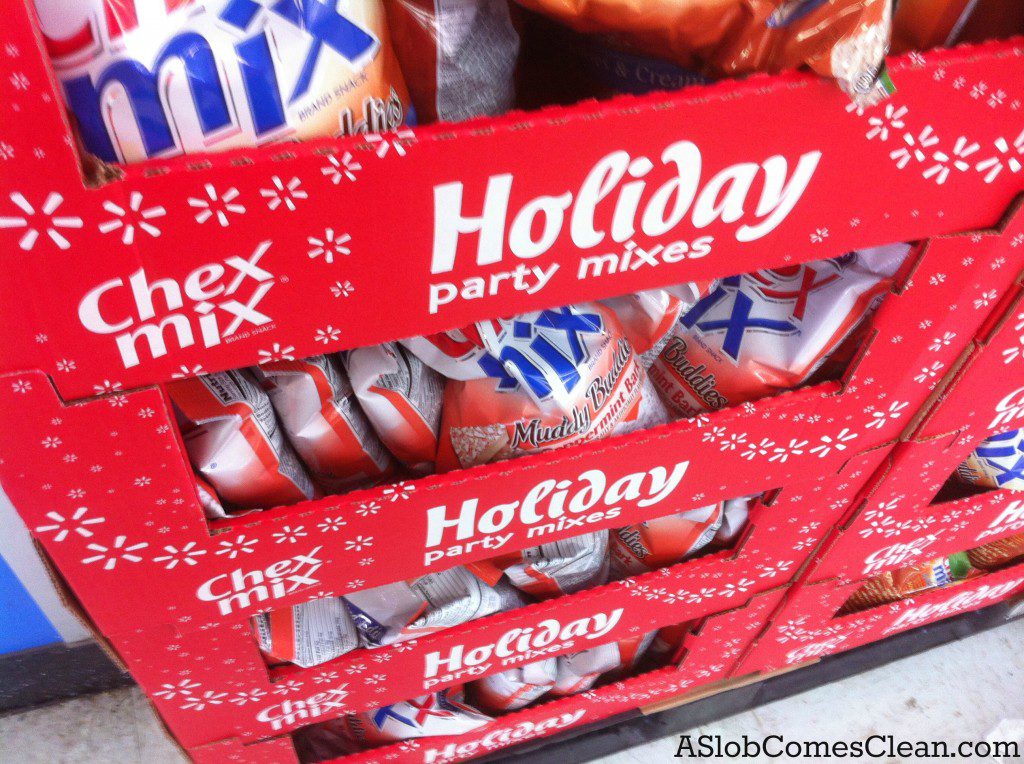 I walked in and immediately grabbed a bag of totally-justified-by-my-stressful-week/day yumminess.  (I'd been planning that impulse buy all day long . . .)
I was excited to get the Disney Princess Castle home and hidden.  It hasn't taken many Mommy Mind Games at all.  I'm confident my six year old daughter will be asking Santa for this castle for her Cinderella and Snow White and other princesses to call home.
Checking this big thing off my list was sure to help my scattered brain rest a little.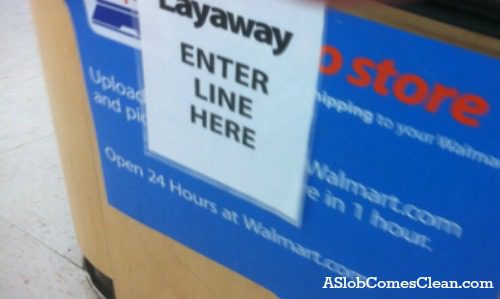 I headed straight back to Layaway.  The one negative I've heard about using layaway?  Lines.  Like everyone and his sister lining up at the same time to get his/her Christmas stash.
(This was the biggest reason I was there a week before the December 14th deadline.)
Thankfully, there was only one other person in line.  It was fairly painless to pay, and I received my $5 fee back on a gift card (which I couldn't use as part of my payment).
I saw a sign that said they wanted people to come pick up their layaway items on specific days according to their last initial . . . which made me ever-so-much-more glad I was beating the crowd.
I was a little surprised that after paying, I was told that it was going to take "a while" to get my Disney Princess Castle out of storage.  I pressed for the definition of "a while" and was told ten minutes.
Or fifteen.  Maybe twenty. 
I shopped for the other things I needed, and even scored a Disney Princess lip gloss on clearance for 23 cents!  In less than ten minutes, they announced that my layaway was ready, and I picked it up.
That . . . was easy.
I took it straight home to hide in my closet, and checked one big To Do off the endless list inside my head.
Whew.
Every time I open my closet and see the to-be-put-together-on-Christmas-Eve castle, I giggle inside.  I know that everything is in place for a magical Christmas morning for my daughter.
Oh, and the irony?  I passed by a display with plenty of the castles.  But I'm still glad I didn't wait, even if it was just for peace of mind.
How are you doing on your Christmas shopping? 
If your daughter is into princesses, check out Disney's twitter and the Disney Princess Facebook page.
I am a member of the Collective Bias®  Social Fabric® Community.  This shop has been compensated as part of a social shopper insights study for Collective Bias™ and Disney Consumer Products, Inc.  The opinions, experiences and overly-stressful days are all mine.  #CBias #SocialFabric