My former life.
That's a great excuse, right?
I mean, I've done quite a few different things and had a blast doing all of them.  WHAT IF at some point in the future I want to do them again???
Like, I used to be a teacher.  I taught high school English for two years and then taught Jr. High Theatre for two years.
Then I had babies.  And even though I loved teaching, I loved having babies more.  (Not the actual having, but you know what I mean.)
And now, when someone asks if I plan to go back to teaching, I can rarely get a "No!" out fast enough.
I'm thankful to have the opportunity to work toward making this blogging/writing thing my job.
But still, even though I've known for several years that I likely won't go back to teaching, I still had my college textbooks.
Not because I read Contemporary American Poetry for pleasure . . . but because of what they represent.
They are a picture (a heavy, space-taking picture) of who I once was.
An intellectual.  An educator.  A person whose job, education, even personality . . .  could be explained in one word.
And unlike "blogger" or "e-book author" it was a word that didn't cause the average person to nod slowly while their eyes glazed over from total confusion.
But the fact is . . . studying those textbooks and teaching those students were important factors in creating who I am today.
But they aren't who I am today.
And they're heavy.
So now they're gone.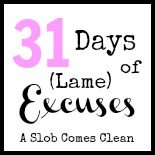 Save