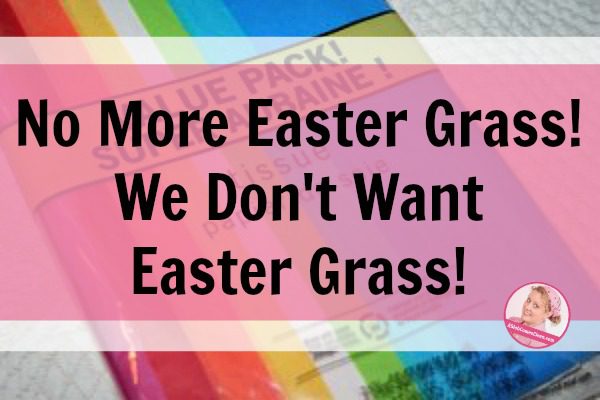 Did you read that as a chant of protest?
Because that's how it went in my head.
I despise Easter grass, so this year I'm fighting back by . . . not having any.
Except that the purpose of Easter grass is to be filler.  So, to take up lots of space, I'm using:
Tennis balls.  The boys are heading into baseball season and we won't let them bat in the front yard (for fear of broken windows) unless they're using tennis balls.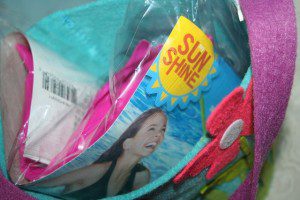 For my daughter?  A pool float.  Folded, it takes up a good amount of basket space, and it's something she'll need soon anyway.
My back-up plan?  Colorful tissue paper.  Big sheets that can be thrown away in one wadded-up-handful instead of lurking under couches and in corners for the next three months.
Have a wonderful Easter weekend!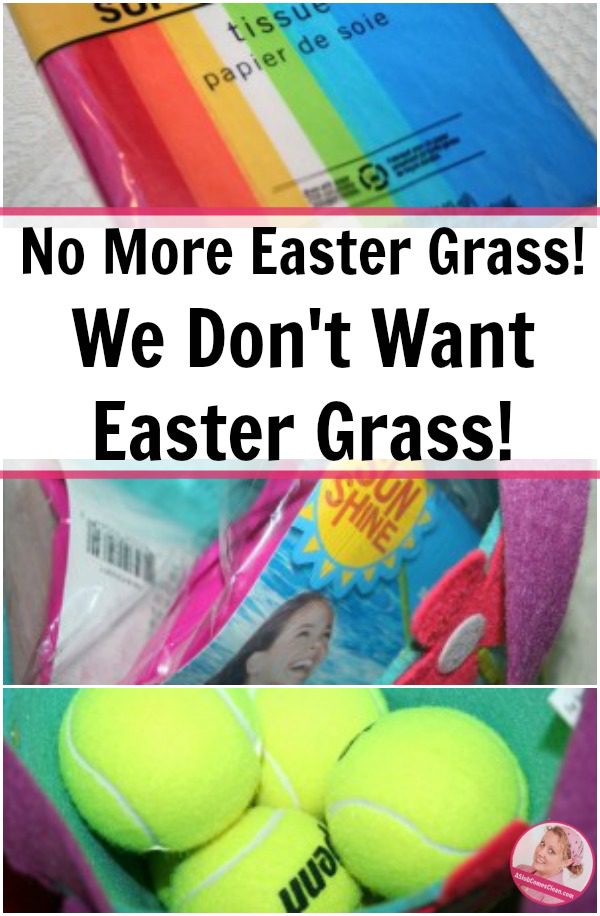 Save