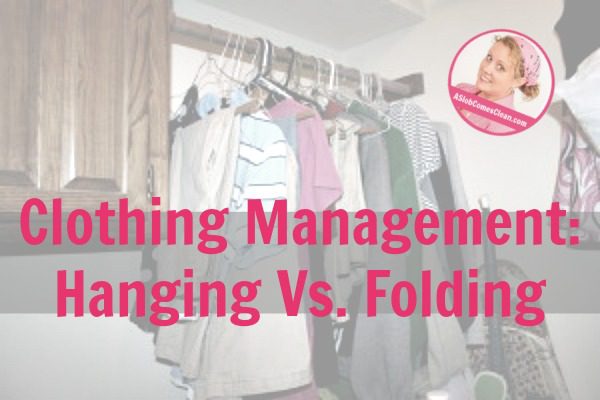 Over the past few years, I've become a hanger.  Not a hanger hanger, but a hang-er.
Someone who hangs.
You know what I mean, right?
Anyway, it started when my oldest began wearing uniforms in first grade.  Before that, it was all comfy-boy-clothes all the time.  But once he wore khakis and collared shirts all week, it seemed like the wrinkles stood out more.
There was also the issue of separating school clothes from weekend clothes.  Having school clothes hanging in the closet and casual clothes in the drawers lessens the chances that the boys will wear school shorts for an impromptu Saturday morning mud-wrestling match and/or a bathing suit to school.
Lessens . . .
Once I saw how much easier life was when there were non-crammed-into-an-overfull-drawer, non-poorly-folded-and-therefore-excessively-wrinkled clothes to wear on a daily basis . . . I started hanging most of my own clothes.  I use the same basic principle as I do for the boys.  Clothes that I wear in public get put on hangers, and clothes for lounging around the house go in drawers.
If it's a t-shirt or pair of denim shorts I wear out . . . I hang it.  This is also much easier for me visually. I love glancing in the closet instead of digging in drawers.
And . . . with my recent attempts at the fold-it-right-out-of-the-dryer thing, I've found I almost NEVER have to iron.  Not that I ironed that much before.
I guess I should say  – "almost NEVER need to iron."
And that bar in the picture?  The one above my dryer that is perfect for hanging  clothes right out of the dryer?
I remember, as recently as January, wondering what in the world it was for, and whether anyone ever used those things.
Mmm-hmmm.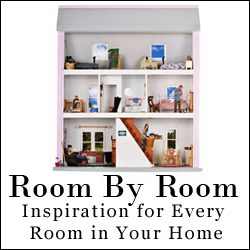 It's also time for another Room by Room, with today's focus being the Laundry Room.
Lauren from Mama's Laundry Talk is giving Four Tips for Keeping the Laundry Room in Order
Christine from I Dream of Clean is sharing 5 Ways to Save Money and Go Green in the Laundry Room.
Taylor from Stain Removal 101 is talking about Cleaning Your Washing Machine To Sanitize It And Getting Rid Of Smells
Jami from An Oregon Cottage did a Thirty Minute Laundry Room Spruce-Up.