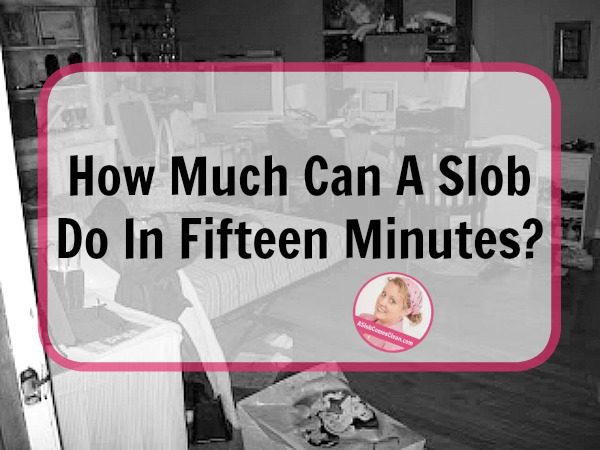 I'm a little stressed for time this week.  Fitting in everything I need/want to do isn't working out the way I planned.
Generally, I do my cleaning and decluttering projects in the mornings.  But this afternoon, I went against every fiber of my being and worked on the office some more.  The office that was a guestroom more than a week ago, and still had not been returned to its proper state.  I guess it's like that scientific law about how objects in motion tend to stay in motion.  Rooms in disarray tend to stay in disarray.
I know, because I've proved it to myself over and over and over since starting this process, that I can take a room like that a very long way in a very short time . . . if I'll just do it.
I gave myself 15 minutes, all the time I had before I needed to leave to pick up the boys.
And here's what it looked like after exactly 15 minutes:
Not perfect, but soooo much better.  And now, even though it only took 15 minutes, it still feels like I accomplished a major task and shaved 2 hours off of my to-do list for tomorrow.
Save