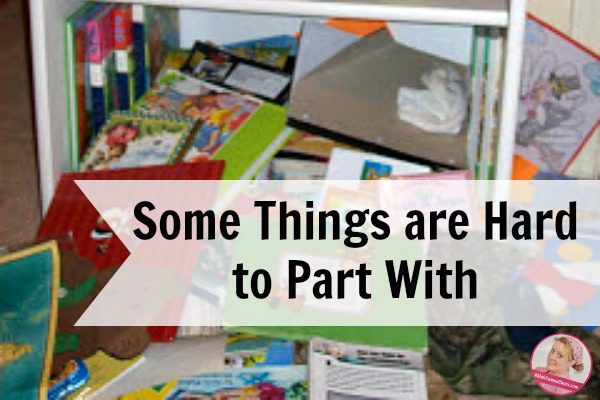 We love books around here. If there's one item that I feel completely justified in hoarding, it's books.
Everyone knows that a kid can have too many toys, but they can't have too many books . . . right?
Wrong.
They have too many books when the bookshelf looks like this:

I worked on the boys' room last fall and made huge progress. And with their daily chore chart, they do a good job of picking up their room each night. But I've basically taught them the art of selective vision by letting the bookshelf slide. They would try to shove any/all books in the room on there, but obviously, there just wasn't enough room.
We do love books, but now that my youngest is 4, we have outgrown quite a few. She's into stories for the sake of a story, and so there were quite a few young-child books we didn't need. I tend to make blanket statements like, "All books are good!" when I really need to take the time to analyze which ones we do and don't need. Yes, it is entirely possible to have too much of a good thing.
I got rid of an entire box full of books, took all chapter books to their designated shelf in the office, and threw away all of the trash that somehow blends in when you have a mountain of books.
Here's what was left:

And things other than trash blend in when you have piles of clutter. Sometimes treasure gets buried as well. This is a ribbon that my 6yo won for growing a plant, something he is incredibly proud of. And we hadn't seen it in months because it had fallen behind the bookshelf, and was lost in the clutter.

Now, to go through the other three bookshelves and purge them of too-young books.
Save