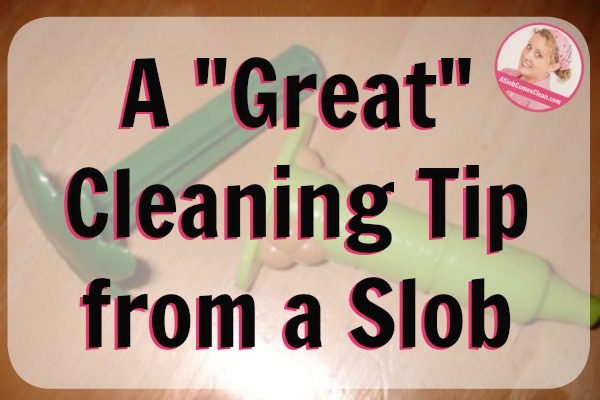 The Best Way to Clean this Play-Doh "Doolally":
First, thank the mother of the child who gave it to your child.
Then, allow your child to enjoy the "moment" and play with it to her heart's content.
At clean up time, remove this tool and the other 15 parts of the toy and place them in a cabinet that looks something like this:

Pile various items on top. Adding items gradually works just as well.
When child asks to play with the item again, vaguely imply that you've never heard of such a toy.
Eventually, she will forget the item, as will you.
Wait 2 to 3 years, and then declutter the cabinet. Upon unearthing the toy, any play-doh left inside will be sufficiently dried to pop right out.
If you came through my Works for Me Wednesday link because you really wanted Play-doh cleanup advice . . . sorry.
Today was an unexpected day at home with a sick child, so I took on a huge project.
My "Craft Closet" (seen above) was ridiculously out of hand. Nothing could be found in it, and often I couldn't even shut the door.
I've been considering doing away with it altogether. I have a dresser in the office that also stored craft supplies. Knowing that both had quite a few things that could be gotten rid of, I decided to consolidate.
I spent all morning and into the afternoon pulling EVERYTHING out of both (except the top shelf of the cabinet) and sorting. As I've been going through this de–slobification process, I've avoided huge projects, trying to do small amounts at a time. Mostly because in the past, I've started organization projects very gung-ho and ended up with a huge mess in the floor that stays there for . . . let's say . . . "a while."
But this project required the big pull-out since it involved merging and decluttering two spaces. I'm happy to report that both areas have been "almost completely" cleared.
I got rid of quite a bit. I kept the things we have used multiple times, and tried to keep to the same two questions I asked myself yesterday during the drawer clean-out.
Where would I look if I needed this item?
If I needed this item, would it ever occur to me that I already have one?
Here's the cabinet now, ready to be used for replenishing my stockpile.

And here's the dresser that I consolidated everything into:
As you can see, even combining the two spaces, there are 3 completely empty drawers.
Ahhh . . . empty space.
I did decide to keep the kids' crayon box in the pantry/former-craft-closet for now, because that's where they look for them.
My main frustration is the huge amount of loose recipes that I found. They're just a big pile of papers, but in reality, they're the best recipes. Not sure what to do with them.