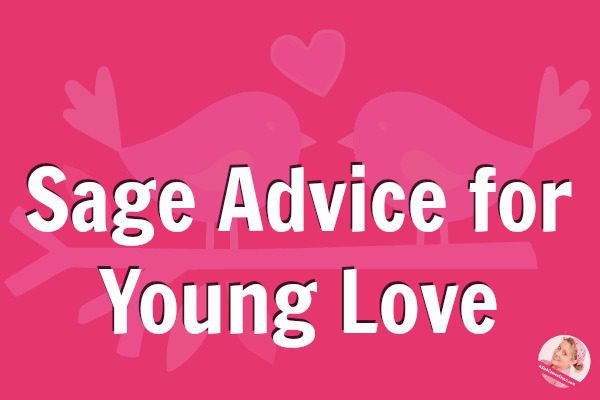 To all of those in that new, starry-eyed, heartrate-increasing, better-than-food stage of new love, you may have been asked the following question by someone who is both wise and well-meaning.
Can you see yourself with this person ten years from now?
What a wonderful question! And yet it is a little too vague and lacks specifics.
Allow me ask a few more pointed questions to help you out.
Specifically, can you see yourself with this person, traveling down the interstate after a wonderful time of Thanksgiving celebrations with each of your respective families? Can you hear the sounds from the backseat? Can you imagine the moment (lightning fast moment) between hearing one of your precious future children say that they think they just may throw up, and then hearing that it is indeed too late for you to find that empty sack of any kind that you have been desperately searching for in the darkness?
Can you smell the smells and feel the cold wind from the open windows? Will you smile lovingly at one another when you realize that you have gone just far enough that heading back to Grandma's to clean up is not a better option than to ride 45 more minutes home?
Who do you picture controlling the windows and the heater, since it is after all, a choice between freezing to death or passing out from the smell?
When you finally arrive to your (perfectly clean and decorated) future home, who will carry the other two sleeping children to their beds, pulling them out over the back seat, to avoid dragging them through the residue.
Will you smile as you work together to find the proper cleaning products to remove throw-up and all of its odors from car upholstery? Will you move in perfect rhythm as one wipes up the chunks and the other scrubs what's left? Will you laugh together as the light in your vehicle again turns off, for it is, after all, well into the night by now?
Will you rejoice in your partnership as one shines the flashlight so the other can scrub those stray splatters that mysteriously made it all the way across the van?
Will he nod in understanding that his brand-new-received-that-very-day-birthday-present-jacket that the beautiful child was using to stay warm must be washed in hot water, twice, because you are, after all, a germaphobe? Will he accept the fact that he must also take a hot shower in order to sleep in the same bed with you that evening?
Now I know that you may not be able to answer all of these questions right now. But the real question is whether or not this is the person with whom you want to go through all of this.
Because you will.
You may laugh and think that it won't happen to you. You are wrong. You may think that something like this could happen, but again, you are probably wrong. This will happen. You can change up to four words, such as substituting "Thanksgiving" for "Easter" or "birthday", or changing the number of kids . . . but it will happen.
I am so thankful that after ten years, my husband and I do have a certain rhythm developed for dealing with these moments. There might not have been as many loving smiles, but there truly is a joy in being married to someone alongside whom you are willing to work, in the unexpected or unpleasant moments.
Less than 24 hours later, we are already laughing about this. I may not laugh when I open the van later today and learn how well the febreze did or didn't work, but in time, once the van no longer smells or we get a new van (whichever comes first), I will laugh again. I have confidence in that.
Save