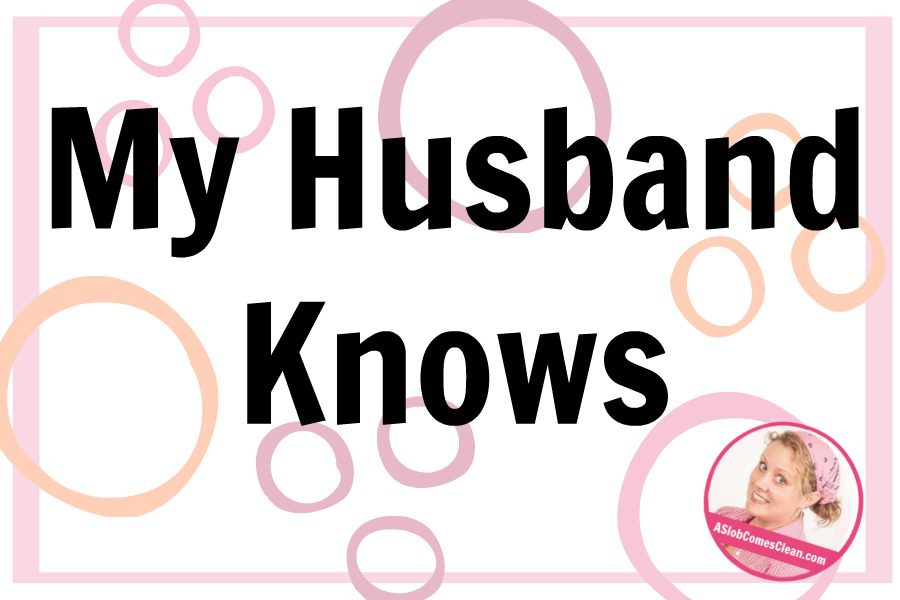 I've been doing this blog for a little over six weeks. (I started on the first day of school so it's easy to know.) For the first four weeks I didn't tell my husband. Honestly, he didn't say much either. Even though our house was quite different, and I was a busy little bee . . . nothing.
He's a great guy. He loves me. He totally accepts me as I am, a slob. After about four weeks, he started helping out. He's always contributed a lot by doing loads of laundry, cleaning the kitchen, cleaning toilets when they started to smell, etc. But he started doing things like putting his coffee cup directly into the dishwasher instead of in the sink. He helped me make the bed.
And then he saw the blog pulled up on the computer. So the cat was out of the bag, but it wasn't in the form of some big party thrown in celebration of a totally changed lifestyle. He didn't even say anything, but I knew he saw it, so I decided to tell him.
He's been very supportive, and he loves that I'm enjoying the blogging part of it so much. But he still doesn't say a whole lot about it. Like me, probably even more than me, he's waiting for it to end. For us to drift back into our old ways. I've said many times that that is my big fear. The more days that I do my daily tasks, the more natural they feel. Someday I hope that I'll barely remember living in a home that totally embarrassed me. But the reality is that I will always have to work on this, for the rest of my life. I have a natural tendency to not see clutter until it is a disaster. My daily tasks are my coping mechanisms.
I can't count on anyone's praise to keep me going. I have to do this because it is what needs to be done and because it is part of my job as a wife and mother.
I want to also say, "Go Susan!" She made her bed today. Believe me, I know what a feat that is.
Today I:
Made bed.
Emptied dishwasher.
Remembered to make lunches.
Cleaned kitchen.
Swept kitchen.
Checked bathrooms for clutter.
Did 5 minute walk-through. (WOW does this make a difference!)
Wiped down the bathroom counters and toilets last night as soon as the kids were in bed. I think this is working much better than the random timing of last week.