I love sharing (with their permission) the amazing progress made by members of the Take Your House Back course!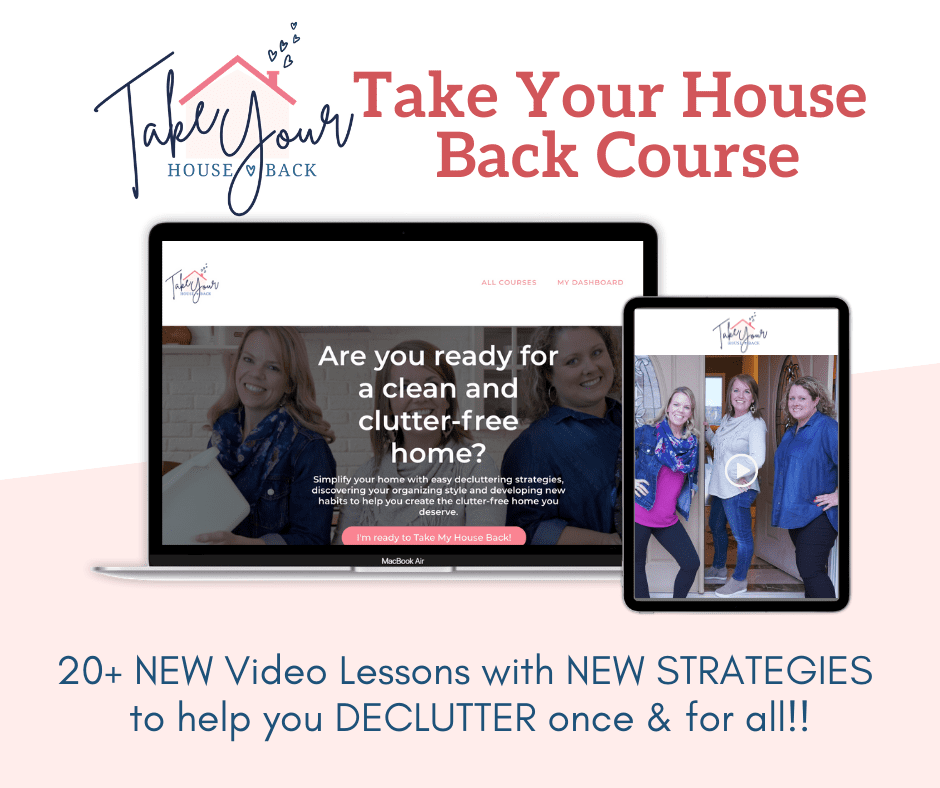 I have been so encouraged by this course.
When I started this course, I wanted to dig deeper in my home and reduce the excess.  I was juggling piles of things I use because all my bins & shelves were full of things we didn't use, but I was holding onto for "just in case"  or "sometime in the future" when I get back into doing that type of project. Things I thought I needed, but in reality were adding unnecessary guilt instead of joy.
Most of my home worked well with organization and routines, but our storage areas, my office and even the corners of my bedroom were where I struggled to keep the piles away.
One big thing I received from this course was the permission that I can release the things I don't use.  Supplies from past projects, excess inventory and things I felt I needed, but really don't. This has been so freeing!
Since January I have been clearing out those "containers" and putting away the things my family and I do use and enjoy, freeing up so many spaces in my home. This caused a domino effect enabling us to finish home projects, enjoy our homeschool schedule, have time to play board games (we can now access easier) and be outside more because there's less to pick up inside.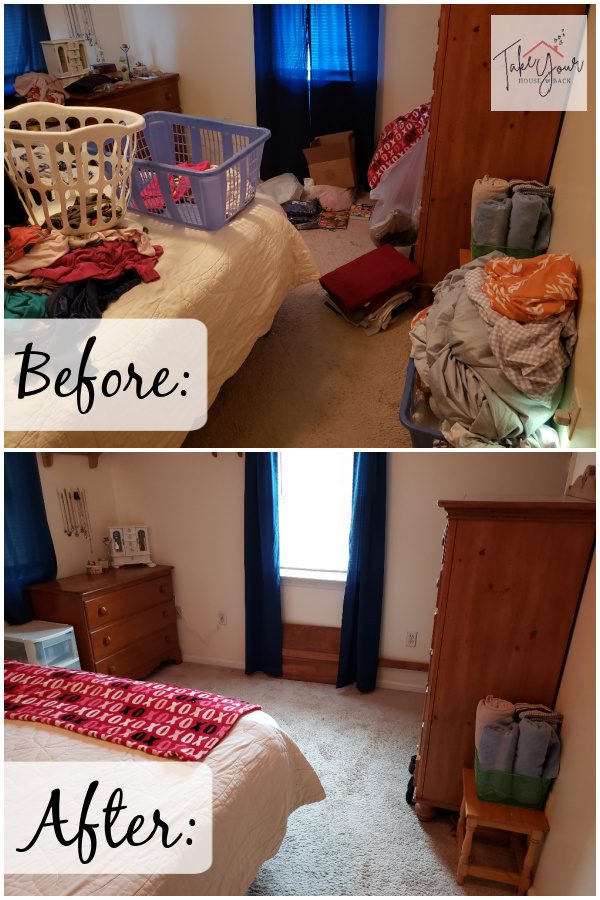 Thank you Dawn, Dana, Cas and Jackie (working behind the scenes) for this course and for equipping us with skills for managing our homes better.
I'm looking forward to reducing more, building my decluttering muscles and continuing to implement the skills you are training us to use in this amazing TYHB course with the guidance of you wonderful ladies, plus the support of thousands of others around the globe who are also working to make their home the place they deserve it to be.
Thank you from the bottom of my heart
Darra
And here's the perspective of someone who is in the course, but is not on Facebook. You don't have to be on Facebook to join the course. The group is just an added bonus IF it's helpful for you to have a cheering section! (I rebel against too much cheerleading, so I recommend avoiding the group if you're like me on that.)
Just wanted to mention I've been doing the take back your house course since January without being on Facebook and I love it. I've used Dana's methods since 2013 and this course helped refine some repeat problem areas. It's easy to watch all the videos and Facebook lives that were already recorded and I find it easy to go my pace and get things done. Ive rewatched many of the videos as I needed a boost or was ready to tackle a certain area. If you're on the fence I recommend it!