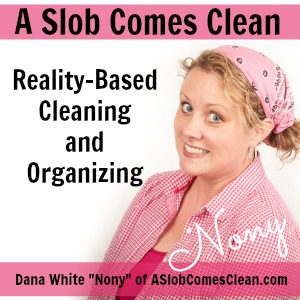 Podcast: Play in new window | Download
Subscribe: RSS
Schoolwork gets a grade. Losing weight causes a measurable change in the number on the scale. But sometimes it's hard to measure decluttering success. Or to measure how much your home has improved due to daily habits. Today, I'm talking about ways to measure your success in your home so you can inspire yourself to keep working!
Sponsors:
Go to thirdlove.com/clean and get 10% off your first order!
Betterhelp.com/clean. A Slob Comes Clean listeners get 10% off your first month with discount code CLEAN.
Right now, ButcherBox is offering new members ground beef for life.  That's TWO pounds of ground beef in every box for the life of their subscription. Just go to ButcherBox.com/slob.
--Nony