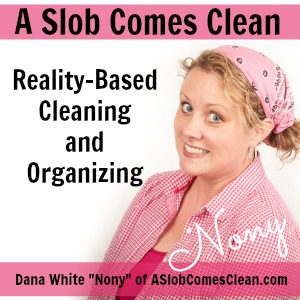 Podcast: Play in new window | Download
Subscribe: RSS
It's a regular dilemma faced by the organizationally challenged: "When I keep up with the daily stuff, I don't have time to declutter." I dive into this issue and talk about things to consider, and how to declutter in any amount of time available.
Mentioned in this podcast:
My e-book: 14 Days to Opening Your Front Door to Guests – Use code NOVEMBER to get it for $5.
Sponsors:
Go to thirdlove.com/clean and get 15% off your first purchase!
Betterhelp.com/clean. A Slob Comes Clean listeners get 10% off your first month with discount code CLEAN.
Take 10% off by going to Trustandwill.com/CLEAN or entering promo code CLEAN at Trustandwill.com.
--Nony