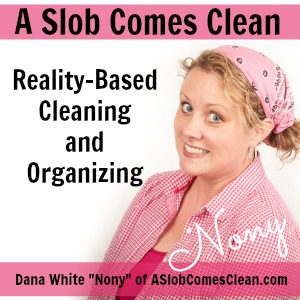 Podcast: Play in new window | Download
Subscribe: RSS
The All or Nothing Mentality doesn't help! And it's a great excuse for me to avoid doing things I should be doing. I'm talking about applying it to the small things and how that keeps my house from getting out of control. I also share how avoiding this mentality and just doing SOMETHING helps me get back on track after the routine free summer!
Things mentioned: Get Organized HQ – sign up for this free event and get notified when the sessions (including mine on what to do when organizing feels hopeless) are coming!
If you're in the Dallas area, join me for a fun event where I'll be speaking in Waxahachie, TX on Sept 19th.
Details: Chick-fil-A Ladies' Night Out!

Location:  Everly Rose Event Center 116 N Hwy 77. Waxahachie, TX

Date:   Thursday,  September 19

Time:  5-9 pm

What's included:  dinner & dessert, mosaic madness frame project,  drawings for door prizes, and me speaking!
--Nony