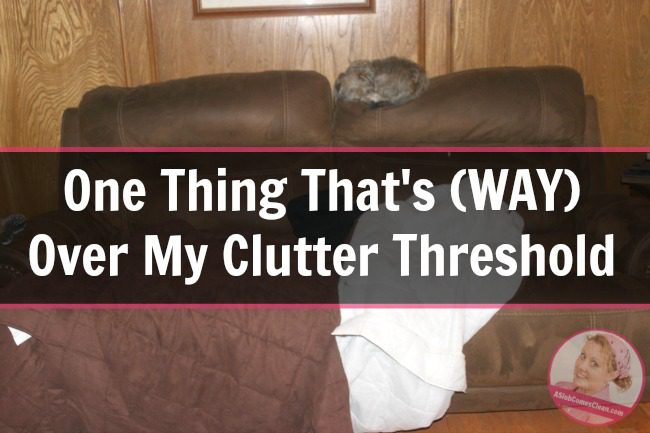 My Clutter Threshold is the point at which I have more stuff than I can handle. Or I have specific things I personally can't handle.
Everyone has a Clutter Threshold and each person's threshold is different.
I had a great idea recently. An idea with the noble goal of saving my still-newish couch from the teenage boys who sit on it. I bought a couch protector. Not a couch cover, but a couch protector. It doesn't (even when used in an ideal situation by an ideal couch protector user) completely cover the couch, but sits neatly on top of the most typically grimed up areas.
I had the idea and considered the color of my couch and I think I even got out my measuring tape before I ordered one.
I did not, however, consider the fact that my couch is a DOUBLE RECLINING COUCH.
I always forget something. 
I remembered after the package arrived on my doorstep, as I was pulling the protector out of its own protective cover.
But I tried anyway.
It fit, but because I couldn't tie or wrap it in place, after a sit-or-two it was wadded.
And the wadding encouraged dumping.
And the dumping upon the wadding looked horrendous. And even when I straightened, it never stayed straightened for long.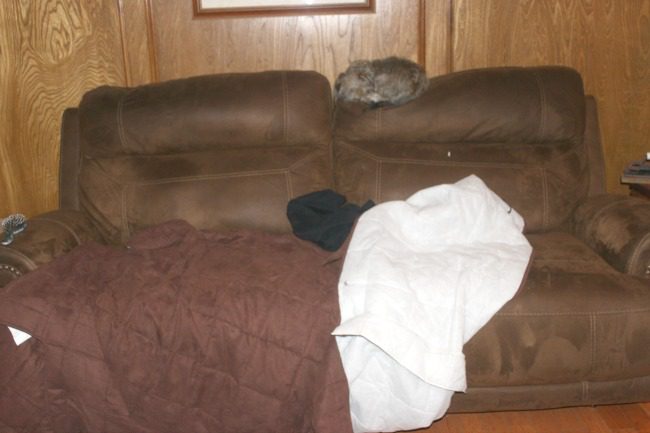 There are people in the world who straighten well and straighten often. They straighten when only a little straightening is needed so there's never a need for a full-on unwadding.
I am not one of these people. 
I never notice the need to straighten until the wadding and the dumping upon the wadding has already occurred.
Ever.
And then I get frustrated. Because my couch looks like a big jumbled mess which makes the entire room look like a big jumbled mess.
My newish couch!
So I acknowledged that this couch protector was clutter for me. It was clutter for the simple reason that it was above my Clutter Threshold. Anything I can't handle, that continually gets out of control, is clutter.
So I decluttered it.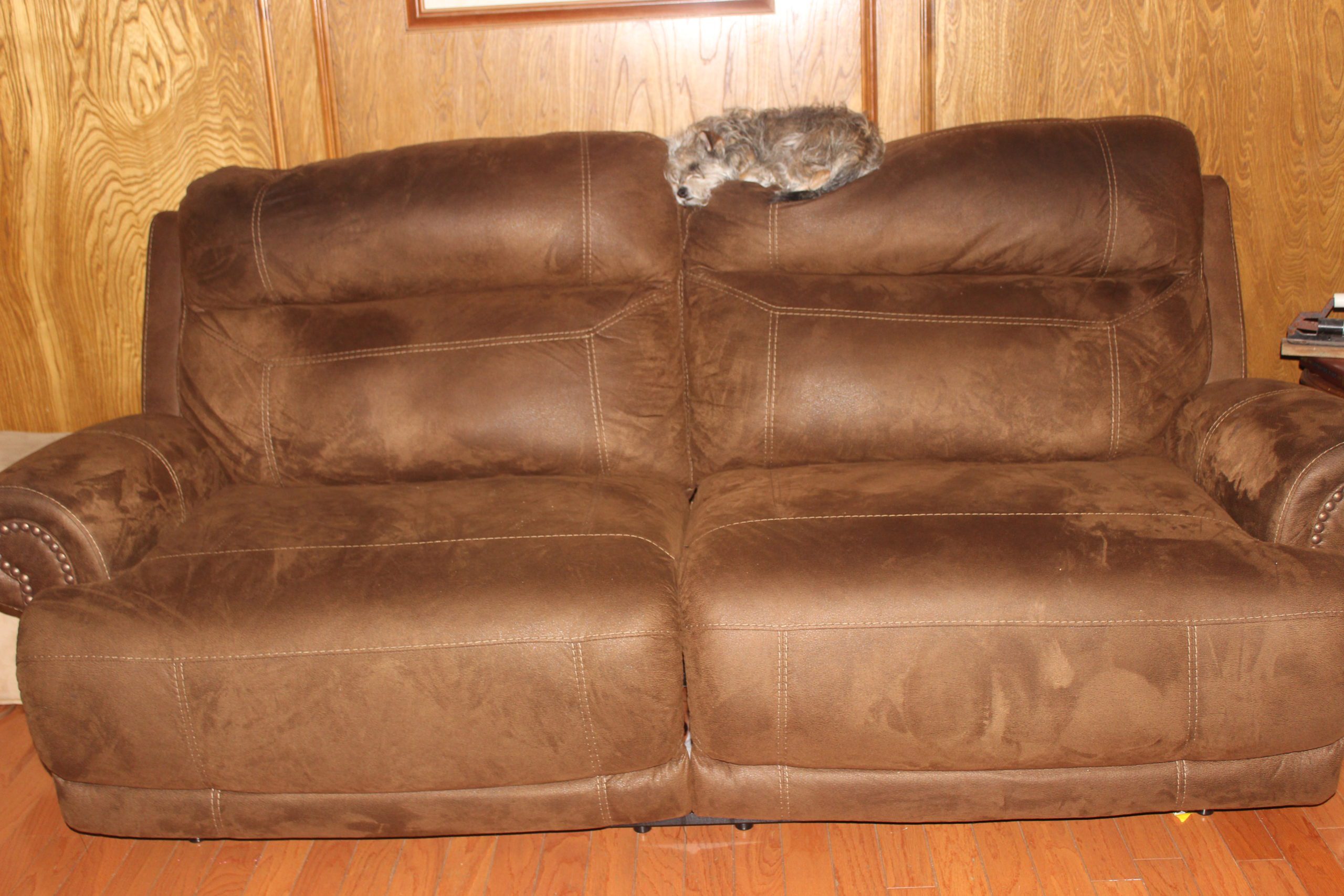 And within thirty seconds of making that drastic decision, my couch was back to looking the way it was supposed to look. Which made the entire room look so much better.
I haven't missed that couch protector for one moment.
Yay for accepting what I can and can't handle.
I talked about ten things over my Clutter Threshold in a recent podcast here. You should listen.
--Nony