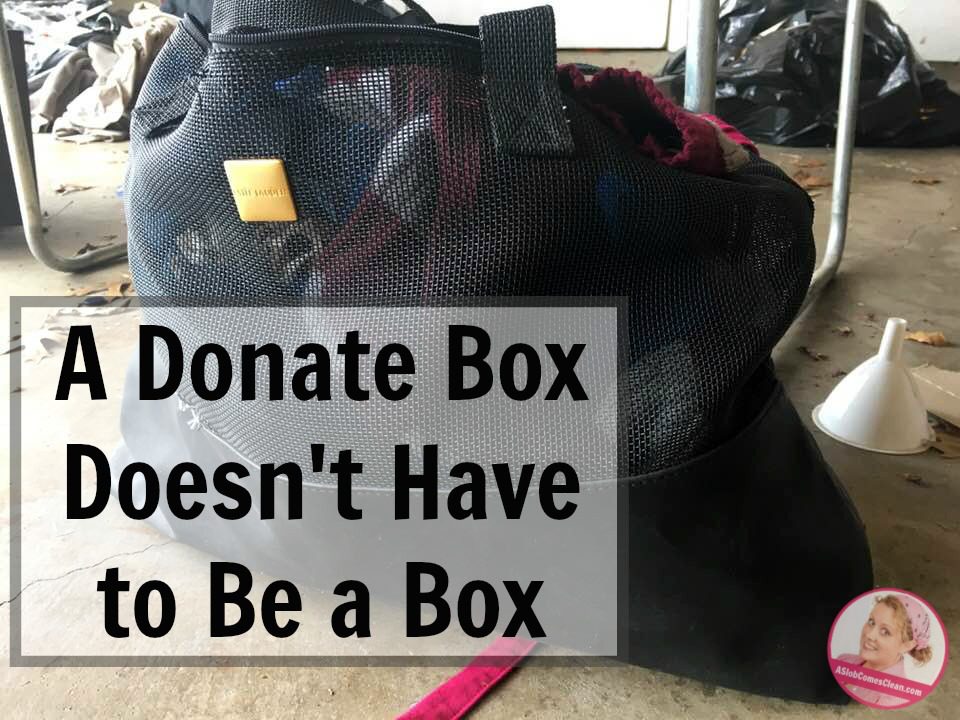 The key word in my game-changing strategy of using a donatable Donate Box isn't actually box.
It's donatable.
Which isn't actually a word.
Whatever. It works.
My only decluttering supplies are a trash bag, a donatable Donate Box, and my feet. This means every single item I pull out of the space I'm decluttering never has to be touched again.
I use my feet to take it where I'd look for it first, or I stick it in the trash bag, or I drop it in the Donate Box.
And then I'm done.
No transferring my donations into another box or bag or container to haul them to the thrift store.
Which is why anything can be a "Donate Box." Anything that holds stuff and can itself be donated works. Shopping bags, gift bags, suitcases, anything.
Like this free-gift-with-purchase bag that was left over at the end of my in-laws' estate sale recently. I stuffed it full of clothes that were also left over. It was a donation AND it holds stuff! So yay for that!
--Nony