Referral links included in this post.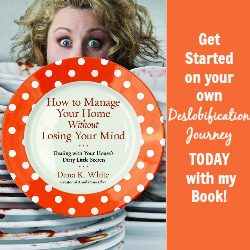 Guess what?? My face is a Kindle Gold Box Deal on Amazon today!! Or at least my book is, and my face is on it! The Kindle version of How to Manage Your Home Without Losing Your Mind is on sale for 1.99 today only, May 29, 2017!
If you don't have a Kindle, you can get an app for free on your phone or on your desktop here: Amazon.com – Read eBooks using the FREE Kindle Reading App on Most Devices
.
Another reason to grab this deal is that the Audible version is occasionally discounted especially for those who own the Kindle version. The Audible version is perfect for listening WHILE you clean! 
--Nony