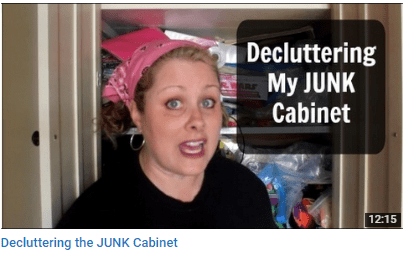 I finally tackled an overwhelming storage space in my home. A storage space I'd avoided looking at for a very long time.
A storage space I had attempted to declutter before.
But I did it. And I made a video.
So yay.
The main thing I learned: Look. Always, always look. Even if I'm sure I know (like, absolutely, totally for sure sure) I know what's inside a space, a container, a whatever . . . look.
Always look.
Because when I let myself assume I know what's inside, I also let myself assume other things, such as:
Opening that cabinet will immediately turn me into a blubbering mess. I'm just sure whatever is in there will bring back memories, probably sad ones.
The things in that cabinet are super-duper useful. And necessary. Even though I couldn't tell you what those amazingly useful things are, I know they're useful. How do I know? I just know.
That cabinet contains objects that will require life-altering emotional energy to examine. Much decision-making shall be required. (For dramatic effect, I use words like "shall" in these internal conversations.)
But I've learned, the hard way, to look anyway.
Because I'm always wrong. 
Watch the video here, or go over and watch it on YouTube.
Here's hoping I start making more videos again!!!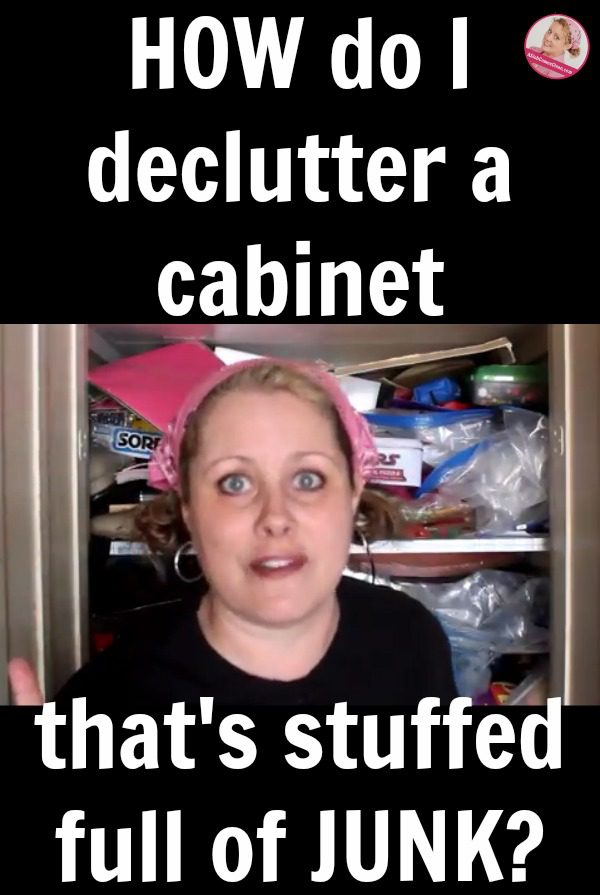 Save
--Nony