I'm excited to once again serve as a Dawn Wildlife Ambassador!
Two years ago, I traveled to California with Dawn to experience firsthand the work done by The Marine Mammal Center. Dawn is a huge supporter of this organization and so many other wildlife organizations including The International Bird Rescue.
This relationship between Dawn and wildlife rescue is real. You've seen the oil-covered birds being washed in Dawn, right? Well, Dawn is used all over The Marine Mammal Center as well, though not on the animals.
While we were there, we had the chance to help out the volunteers in their day to day duties around the center. The center is basically a hospital for marine mammals who are injured in the wild, and brought in for rehabilitation. We used Dawn to clean, well . . . ummm . . . . everything.  We cleaned the entire kitchen (where they grind up the fish for "yummy" fishshakes for the sea lions) with Dawn, and we cleaned the crates they use to transport animals. They spend so much time and energy getting injured animals to the center and healed animals back to the wild. (Did I mention that the people working there are volunteering their time?)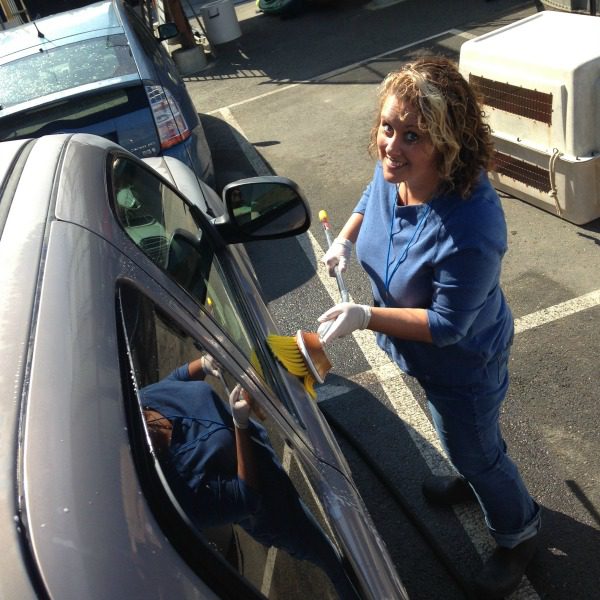 We even cleaned the trucks using Dawn.
So even though I already used Dawn for many different cleaning tasks in my home before that trip, over the last two years I've expanded my bag of cleaning-with-Dawn tricks.
I always squirt a little on a wet dishrag as I'm wiping down counters. I love to sling a circle of Dawn around my sink to give it a good (and super fast) scrubbing with a dish scrubber. I squirt some in small buckets of water and hand them to my kids so they can clean outdoor furniture, or their bikes, or anything else that needs cleaning.
My daughter used one of those Dawn-plus-water buckets to spiffy up her play kitchen that she'll be selling soon.
And, of course, I use it on Scruffy: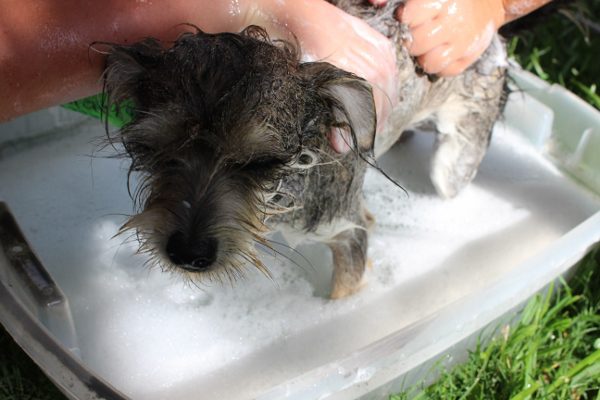 I decided if it's good enough for the birds . . .
No, really. I've heard from so many people since I started working with Dawn about all of the ways they like to use this versatile not-just-for-dirty-dishes cleaner. One thing I hear over and over again is how people who deal with puppies love to bathe them in Dawn. It's safe for the dog while also being amazingly effective.
One way I haven't tried using Dawn, but definitely will is on grease stains on laundry. I despise grease stains on my kids' shirts (fine, and my shirts), and it makes sense that Dawn's grease-cutting power would be effective on those stains.  I'll let you know my results.
61% of Americans use dish soap for other purposes besides cleaning dishes!
Tell me the ways you use Dawn! 
Disclosure: I'm a paid ambassador for Dawn, but the obsession with using it to clean as many things as I possibly can is all mine! 
--Nony