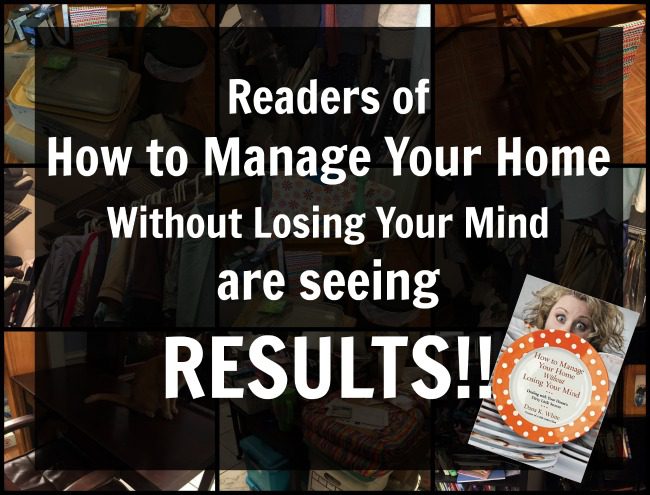 The book is out! Do you have it yet? You can order from just about any online retailer, and they've been spotted in some Mardel stores and Barnes and Nobles stores. Go here for links to order online or just search How to Manage Your Home Without Losing Your Mind wherever you buy books online.
I'm so so happy to share results. My heart loves hearing that this baby/book I've just birthed/released is actually making a difference in people's homes!
Like this:
One of the early readers agreed to let me use these pictures.
The before is overwhelming, and according to her, had been overwhelming her for a long time. But she did it. And she was surprised at how easy it was.
Getting started is the hardest part. But she did it. 
And she credits How to Manage Your Home Without Losing Your Mind for giving her the oomph and the tools she needed.
Here are a few other things I've heard from those of you who have started reading:
"The biggest issue I have with your book is that I can't scroll to the bottom of each chapter and comment to tell you how perfect it is or how it makes so much sense or how I implement ideas.
So profound."

"It's even better than I thought it would be. You are so funny!"

"I debated about buying your book. I've been feeling like a homemaking failure lately, and feeling like a real slob. I didn't need to feel worse. What finally convinced me was remembering how much your blog could tell the truth and make me laugh at the same time. I thought to myself, well, it might at least help me laugh at my mess! And IT DOES! I'm just starting chapter 2 and I'm grinning and relating completely! So glad I bought this book and thank you for writing it!!!!"

"I'm a few minutes into listening to this & am loving it. I have opted for the audible version since I know I won't get the book read by myself & I just love the way Dana's humour & warmth comes through in her spoken word. I am totally your target audience! I thoroughly recommend buying the audible version if you love the podcasts & love Dana."

"Got my book today!!!I have already read the first 4 chapters and I know I have found a kindred spirit. Wish I could read all night but I have to go to work tomorrow. I feel hopeful…cautiously hopeful."
Go here to find out where you can order your copy!  And please, once you get it, send me your selfie and/or post it on social media with the hashtag #DeslobificationNation!!!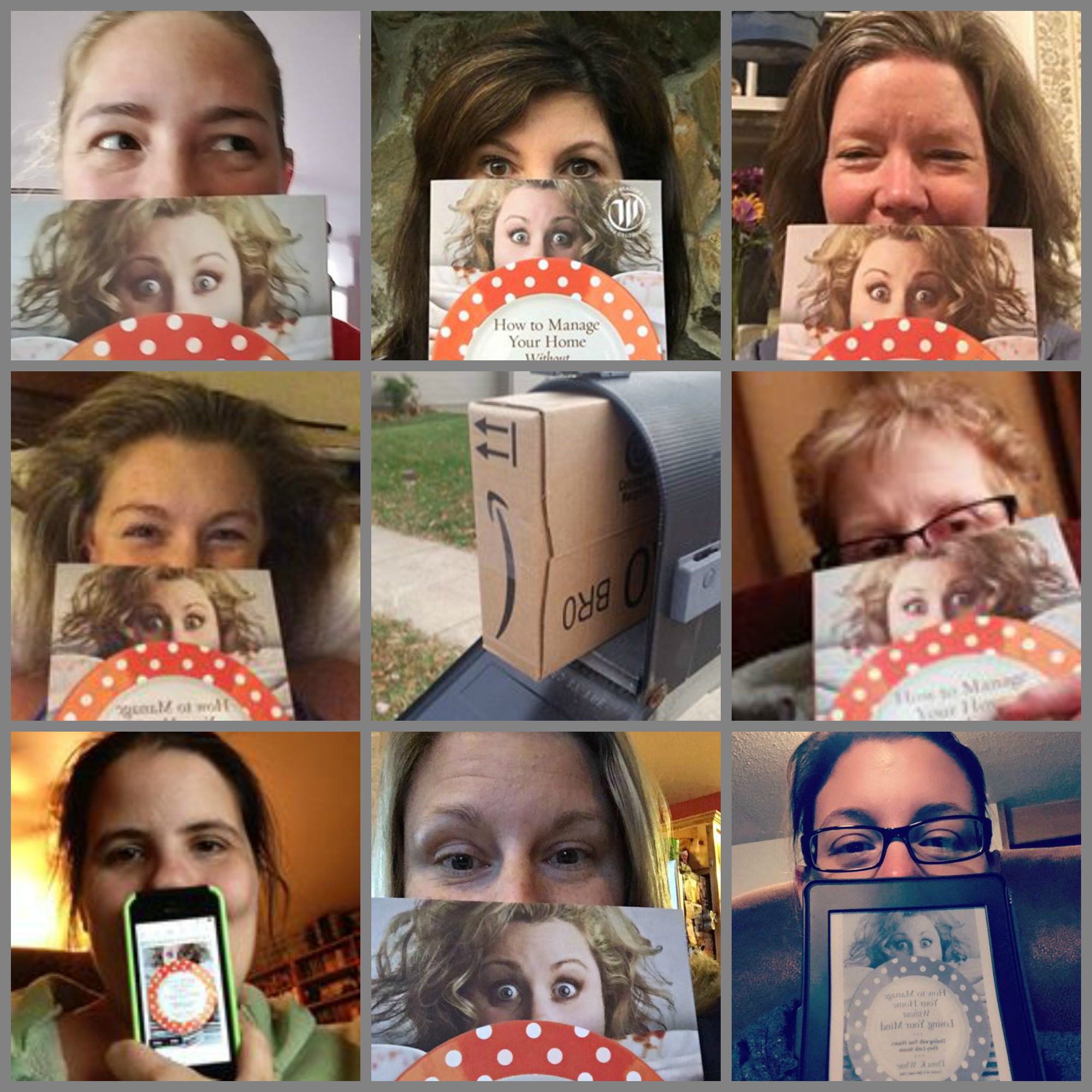 Save
Save