For my in-laws' sixtieth anniversary, we went on a cruise with them and other extended family.
We'd saved for the cruise, but we were on a budget.
While everyone else went on fun excursions ziplining through the jungle, Hubby and I shopped. We walked the streets of Cozumel, experiencing touristy shopping at its best. We bargained for souvenirs.
Hubby chose, for his souvenir, an item to make this Declutterer proud. A useful item. Combining memories with useful stuff is great, right?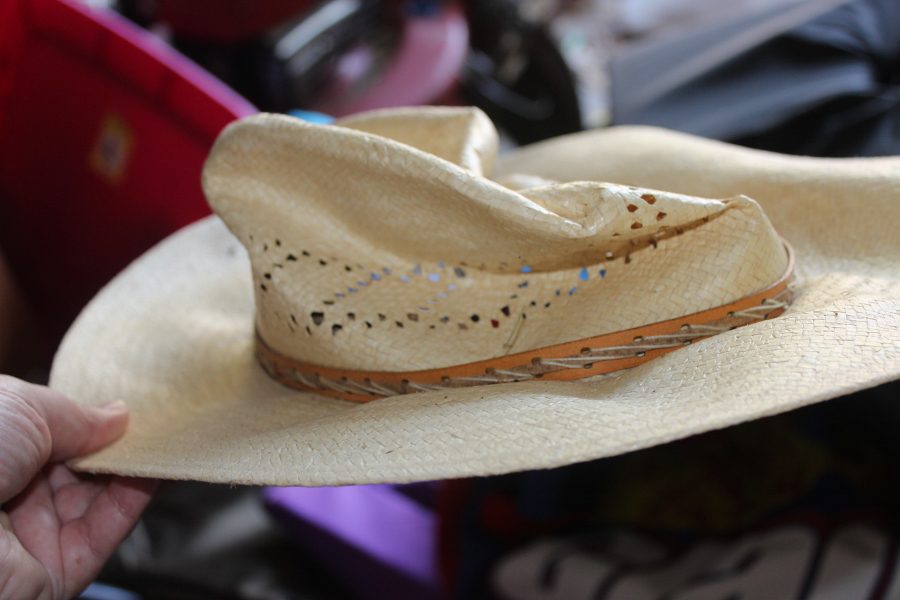 Might as well treasure something you also need.
How cool to shade your face with the hat that takes your mind back to a fun experience!
Except, obviously, we didn't treasure it. I say "we" because it's likely it was my pile of stuff in the garage that crushed this beloved hat.
But honestly, how beloved is it if it doesn't actually have a spot?
So, even though I was beyond irritated with myself for letting something treasured get ruined, I chose to view this as proof that the item, while really cool, wasn't actually treasured.
Sure, I wish I'd realized that before it was undonatable, but at least it's gone.
Oh. You're wondering about Hubby's reaction to his hat getting crushed and then thrown away?
Me too. Let's see if he reads this post.
Save