I've heard people say you shouldn't stress so much about people coming into your home. You shouldn't feel the need to change things. You should let people see how you really live.
But I'm pretty sure this is NOT what they mean: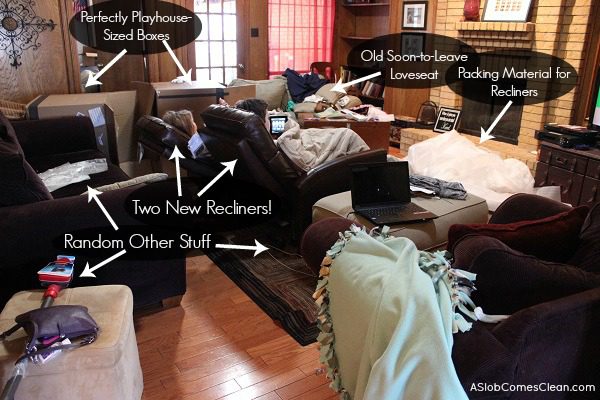 This isn't actually how we "live" if you define "live" as the prolonged state and purposeful design of a living area.
It's the result of finally getting my two new recliners that will replace our loveseat.
So I have two new recliners, their packing material, two huge boxes which together create an awesomely spacious playhouse, AND the loveseat which will HOPEfully leave my home later this week.
And when you have all that, what's a little bit of extra clutter?
So . . . I was pretty sure the "Let people see how you really live" philosophy didn't apply to me last weekend when I was stressing about what we were going to do about hosting our Sunday evening home group.
I'd have managed. I'd have shoved things around and possibly into the garage. But I was more-than-a-little giddy when ice began falling from the sky and we had to cancel.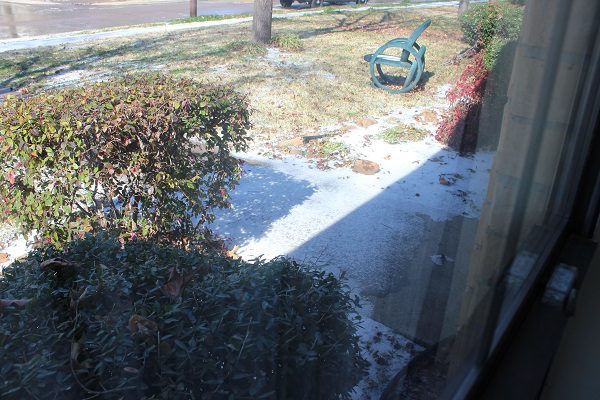 Here's to figuring out a solution before next Sunday evening . . .
--Nony