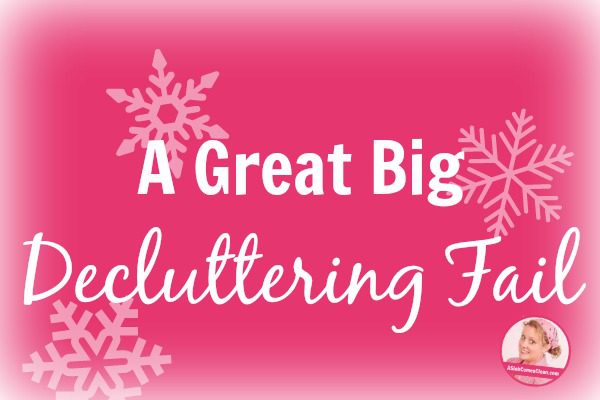 Twelve Days of Christmas Decluttering didn't happen.
I have several excuses, and one of them is even valid.
Mostly, though, "filling a box" or "filling a bag" or just randomly going through the house looking for things to declutter doesn't ever seem to work for me.
I've tried it ever-so-many times, and though I generally find a few things that obviously need to go, I only seem to make real decluttering strides when I purposefully focus on a specific area.
But I really did have every intention of making one last decluttering push to get that box filled up before my December 13th deadline.
Really.
But . . . on the evening of December 12th, there was no physical way I could get that humongous box out of my front door.
There was a four-foot high pile of dirt blocking the front door.
It looked a lot like this one:
And these:
We had our foundation fixed last week, and there were dirt piles all around my home like these. It was disconcerting to say the least.
I have nothing profound to say.
I just needed to admit that the big 'ol dishwasher box is still sitting in my living room, and that it's not even full.
Maybe I'll get it full for next month's pick up.
Maybe.
_______________________________________________________