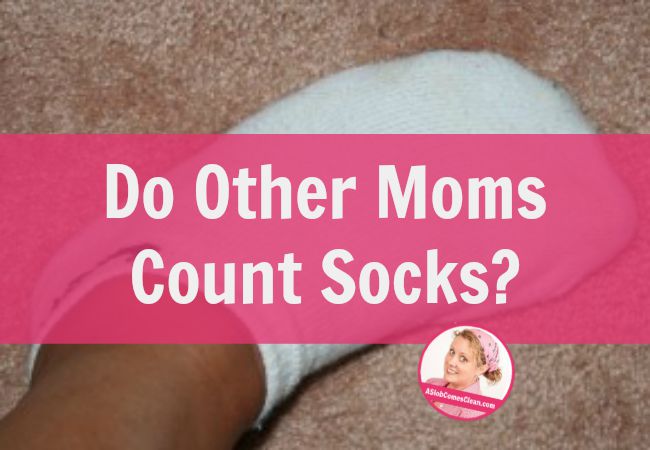 I'll admit it.
I'm a sock stealer. 
Hubby learned this early on in our marriage and gifted me with many socks in an assortment of colors on our first Christmas.
It didn't work.  His felt better.
Anyway, as my 10 year old has grown, I've started eyeing his socks too.  There's just something so terribly convenient about a matched pair of socks that will totally fit me, when my own drawer is empty.
Last week, as I was sweating at Zumba, I looked down and realized that I definitely didn't recognize the pair of socks I was wearing.  I knew they were stolen when I put them on, I just assumed they were stolen from my own family member.
Which makes it totally okay, right?
But these socks have a Nike symbol and I know I've never purchased any Nike socks for my boys.  Soooo, I hadn't just stolen my own child's socks (which totally doesn't feel like stealing)  . . . I'd stolen my kid's friend's socks.
(Which totally does feel like stealing.)
And knowing that the mother of the child who likely left these socks at my house was very likely in the same Zumba class, made me wonder . . .
Do other mothers count socks?  Do they know when a pair is missing?
Do they have any idea when these socks go missing?  Or where?
All these things went through my head as I tried to Zumba without drawing any undue attention to my less-than-coordinated feet.
And yes, if you read my blog and have been meaning to ask for your son's socks back, you'll probably need to come over and get them.  The chances of me remembering to bring them to you are pretty slim.
Just call at least two hours before you come. 
That will give me enough time to wash them.  Y'know, in case I'm wearing them.
Save