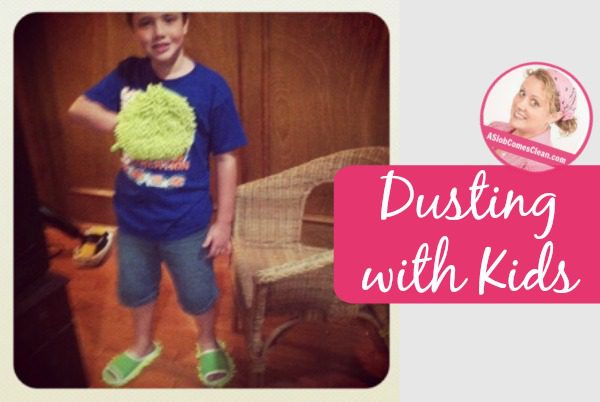 Last week I shared this picture on Instagram and Facebook.  It was Dusting, Vacuuming and Mopping Day around here.  This kid (who claimed complete exhaustion and likely-devastating-disease in an attempt to get out of participating in DVM Day) changed his tune when he remembered these dusting slippers.
So he called dusting.  First . . . and loudly.
Before anyone else remembered how fun these things are to wear.
In the end, he had miraculously regained all of his energy and made it known that his chosen task of dusting was far more fun than anyone else's task that day.
Competitive streak?  Ummmm . . . perhaps.
Anyway, several people on FB asked about the slippers, so I thought I'd share a few Amazon links to some I found.  (Though I'm pretty sure my mother bought these at WalMart).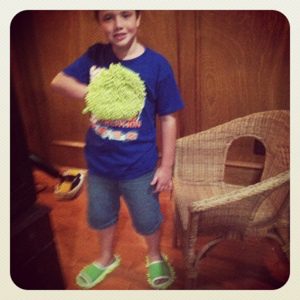 Do they work?  Wellll, maybe I'm missing something . . . but "dusting the floor" isn't something that made it onto my Weekly Task List.  Perhaps that's because I also vacuum on the day that I dust.
But whatever.  If they motivate my 8yo to do housework, they're awesome.
Here's an entire page of options on Amazon.
There are ones for kids, ones with bows, ones for men, and more.  Just be sure to read the reviews, because I noticed a comment on the one for kids that the buyer thought they ordered another color but received pink.  I'm not sure that my son would have been quite so excited about using pink slippers to skate around the house dust.
Oh. The Amazon links? Yes, they're definitely my affiliate links.