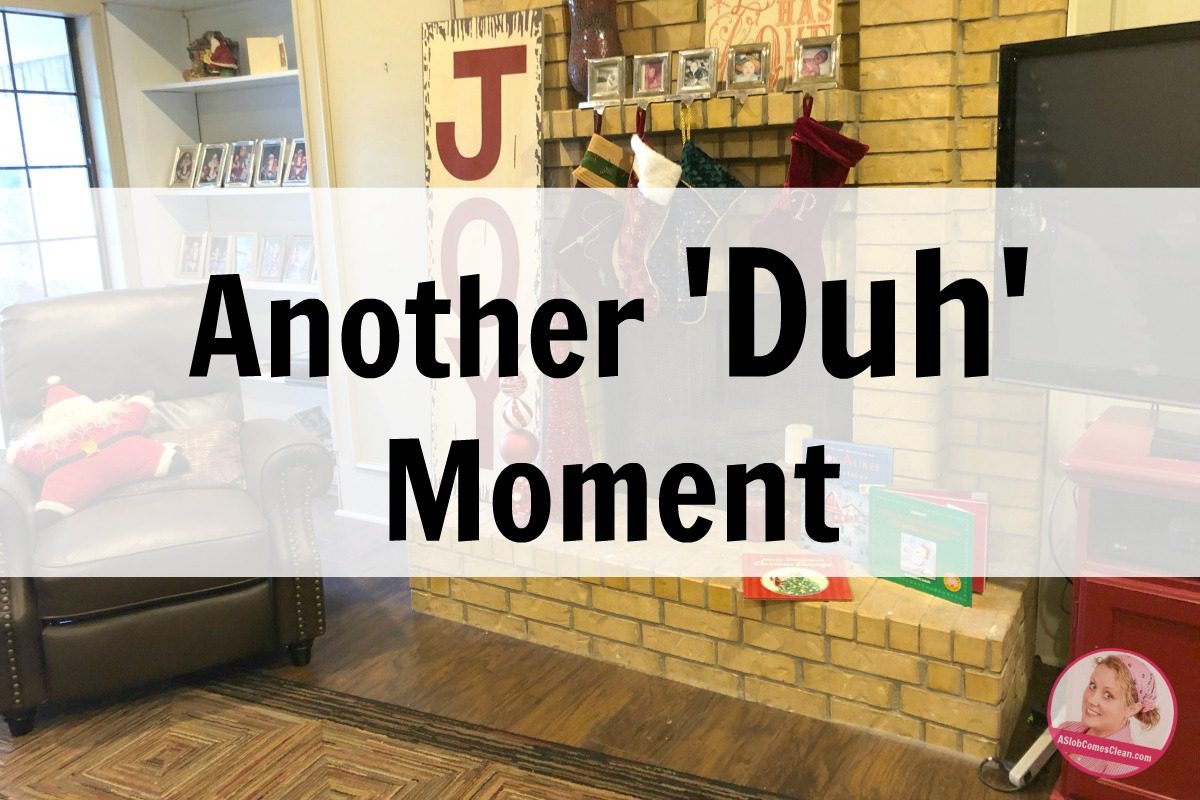 This week has been crazy. Are there ever weeks that aren't?
Every night this week we've had something going on. Something pretty major. And the days have been equally as hectic. So what do I do? I ignore my house.
The house falls down farther on my priority list when I'm busy with more "important" things.
So I put off cleaning up from the party until this morning. I did some of the basic "have to" things on Tuesday evening before I went to bed, like putting food away, but I didn't do anything else. Until this morning, three days later.
Guess how long it took?
About 45 minutes. 45 minutes and my house was looking pretty darn nice again. Instead of toughing out those 45 minutes on Tuesday night, I made excuses to put it off and ended up having basically a week of a messy house. In the Christmas season, three days is kind of a lot of time to not be able to enjoy your decorated house. It's only decorated this way for about a month!
Last year, I would have been proud of myself for doing it in "only" three days. But now my expectations of myself are higher. It really is so much easier to put it back in order when there isn't so much extra junk to stick somewhere. And the old cliche "a place for everything and everything in its place" isn't as overwhelming anymore. It's kind of comforting.
I know I'm babbling. I'm going to choose to be proud of myself that my house looks great right now and not let the last three days keep me from enjoying it.