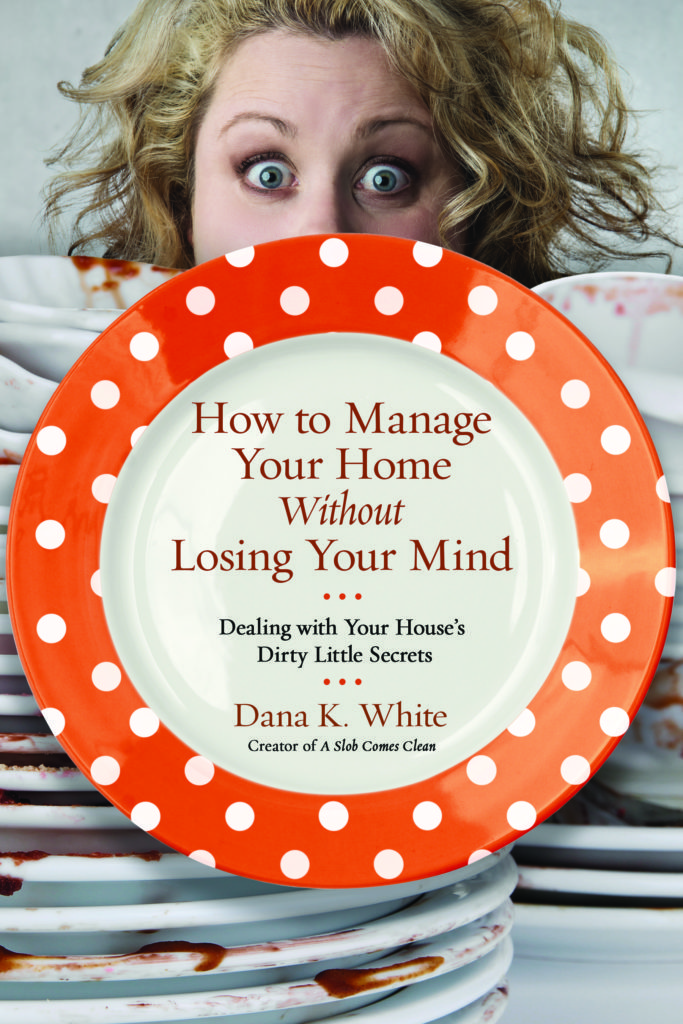 I'm so excited to let you know about my book, How to Manage Your Home Without Losing Your Mind!
This is it. The reality-based decluttering strategies and hard-learned lessons I've learned through my own deslobification process are here, in one place, as a guide to help you get control of your home.
You can order at Amazon, Barnes & Noble, Books-a-Million, ChristianBook.com, iBooks, Walmart, Family Christian Stores, Target, Mardel or anywhere books are sold!
A few of the reviews we've received so far:
"This book lays out the hard truths of a clean house but in a way that doesn't make me feel silly for not having embraced them before." –Edith K.
"I felt like a failure already. Did I really need to read yet another book full of tips and tricks that would leave me feeling worse? From the first page, I was put at ease."  –Angela S.
"Dana leads you step-by-step with the heart of a woman who has been there and struggled with the same issues you are currently struggling with. Really, this is a must read for anyone who wants to learn the secrets that all those organized types seem to know." –Kimberlee S.
Links to order below!
---
Available at:
Save
Save
Save
Save
Save
Save
Save