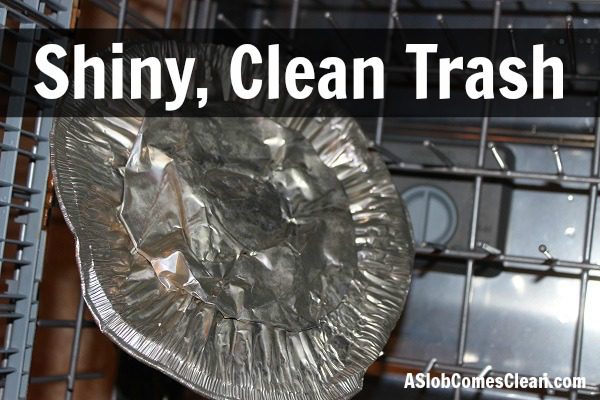 Dear Mr. Trash Man,
You're welcome.  I know that we've put out some pretty rotten stuff over the years, but this time we cleaned it up for you.
Right.
For some reason (a reason completely unknown to me), we chose to run this pie plate through the dishwasher. I don't recall that it was particularly disgusting or anything, but I guess we felt you deserved better.
Please don't count on us washing all our trash from now on. It's (probably) not going to happen.
Love,
Nony
P.S. If you don't remember this particular clean and shiny trash (since it was in a trash bag and all), let me show you why we chose to throw it away instead of re-using it for the 67millionth time. Perhaps looking at it from a different angle will show why we decided it had passed the point of usefulness.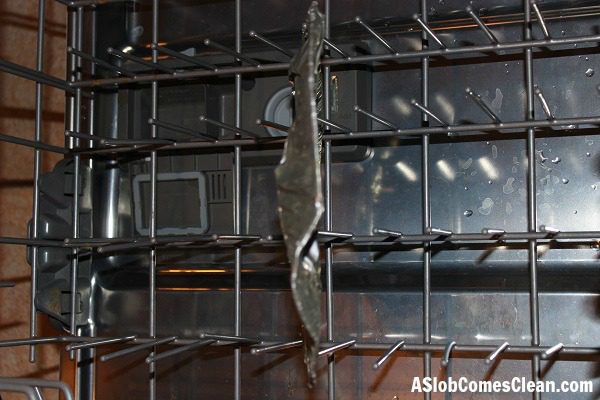 P.P.S. I realized after the fact that I should probably have stuck it in recycling instead of trash. Oops. I'll remember next time.
P.P.P.S Yes. There will probably be a next time.
Save
--Nony