I took a nap today.
And I didn't feel one teeny-tiny bit bad about that.
Thanks for the encouragement last week as I tackled Project Home Recovery. Friday was spent vacuuming and party prepping.
Have I ever mentioned how much I love throwing parties? Evidently, I've passed that love down to my daughter.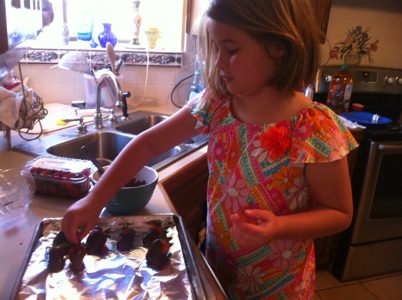 She didn't just want chocolate-dipped strawberries at her party, she wanted to dip them herself.  I love seeing the joy as she gets from doing things for others.
And the biggest excitement? The house was done the day before, and everything else was done . . . thirty minutes before the party even started.
Yay for a last-minute party not feeling last-minute!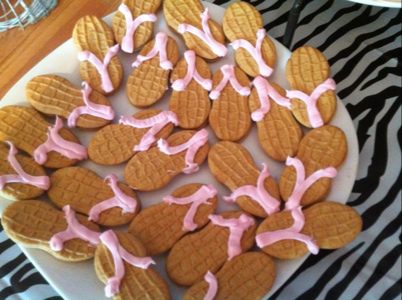 And just for fun, I had to share these flip-flop cookies. How cute are those?  Here are the EASY instructions I used.