Today . . . was crazy.
But I did empty the dishwasher and re-load it to be   run again tonight.  It's that warding-off-disaster thing.
Anyway, the majority of my day between getting home from Bible Study and delivering frozen cookie dough that just happened to come in on the day of our first Girl Scout Daisy meeting was spent . . . . experimenting with cupcake ideas.
I searched Pinterest for flower cupcakes, and found something ultra-cute, but with no instructions!  So here is the way I came up with to make Daisy Cupcakes.
Ingredients:
Cupcakes
Yellow frosting (I added yellow food coloring to vanilla frosting.)
Large marshmallows
Colored Decorating Sugar
Just before it's time to decorate, use kitchen scissors to cut the large marshmallows into five slices.  Using the scissors will shape them like petals.
Place bowls filled with different colored sugars in the center of the table.
Let the girls ice their own cupcakes.
Give each girl a plate with five petals.
Dip one sticky side of each petal into the colored sugar, and then place it on the frosted cupcake in the shape of a flower.
Easy enough for five-year-olds, but adorable enough for a birthday party or shower!
Oh, and another brag-worthy detail for today is that I remembered to throw the ingredients for Taco Soup into the Crock-pot before we left for the meeting!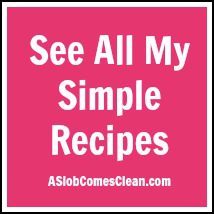 Save