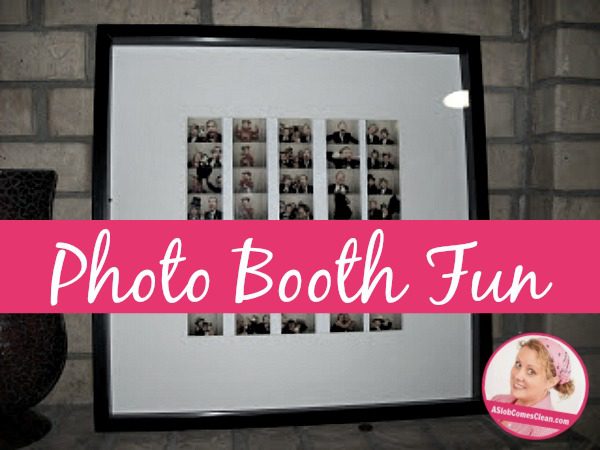 My niece got married last October. Evidently, one of the new trends for receptions is renting a photo booth.
I LOVE photo booths. What is it about them? There's something about closing that little curtain that gives you total freedom to be yourself.
The booth kept my two boys, 6 & 7 at the time, busy for the entire reception. Except for eating, they could be found at any given moment either inside the booth, or waiting patiently in line to go in. They took pictures individually, together, with their grandmother, etc. In the pictures, they're wrestling, laughing, making faces, and basically just being little boys.
I couldn't bear to let these precious personality-filled pictures get shoved in a drawer so I put them in an
IKEA
frame that was a strange size and had been unused for far too long.
What does this have to do with being a slob? Not too much except that I'm proud of myself for taking these pictures that I "really should do something with" and actually "doing something with" them!
Save