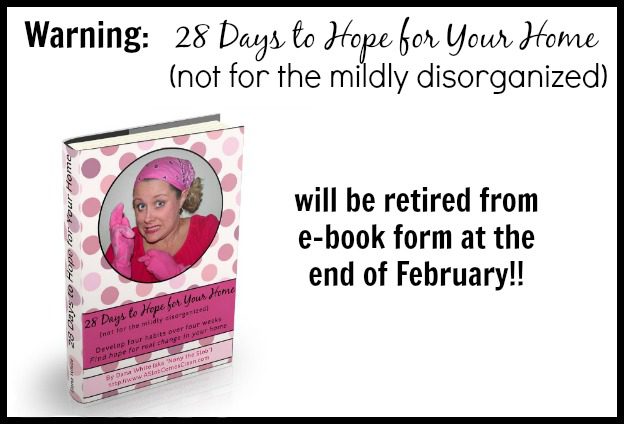 Just letting you know that if you have thought about buying 28 Days to Hope for Your Home, but haven't yet . . . don't delay.
I know for a fact it was four years ago when I first released 28 Days to Hope for Your Home. I remember because I'd had this great idea to put it out on February 1st, and I was going to market it to those people who had given up on their New Year's Resolutions within the first month of the year. The idea was to spend February working toward real hope.
And then I realized it was a Leap Year.
But 29 Days didn't have the same ring to it.
Little did I know that I would still be receiving emails four years later, letting me know that another home has been improved by following the broken-down-as-far-as-they-can-be-broken-down steps in that little e-book.
But alas, it's coming down.
My "real" book, How to Manage Your Home Without Losing Your Mind, will be released on November 8th of this year. That book will cover it all, giving you everything you need to get your home under control (except for the sweat and effort and tears you'll have to provide). I asked if I could add 28 Days to Hope for Your Home as an appendix to that book, and the publisher agreed. As a formerly hopeless housekeeper, I couldn't bear the thought of someone learning all about how to keep their home under control from the book, but then not having immediate access to that day-by-day, quick-start guide.
So, if you don't have it, now is the time. Otherwise, you'll have to wait until you buy the big book in November. I promise you, you'll want that book, too.
And your dishes will already be done, so you can stop and read as soon as you get it!!
Go here to be sure you don't miss it!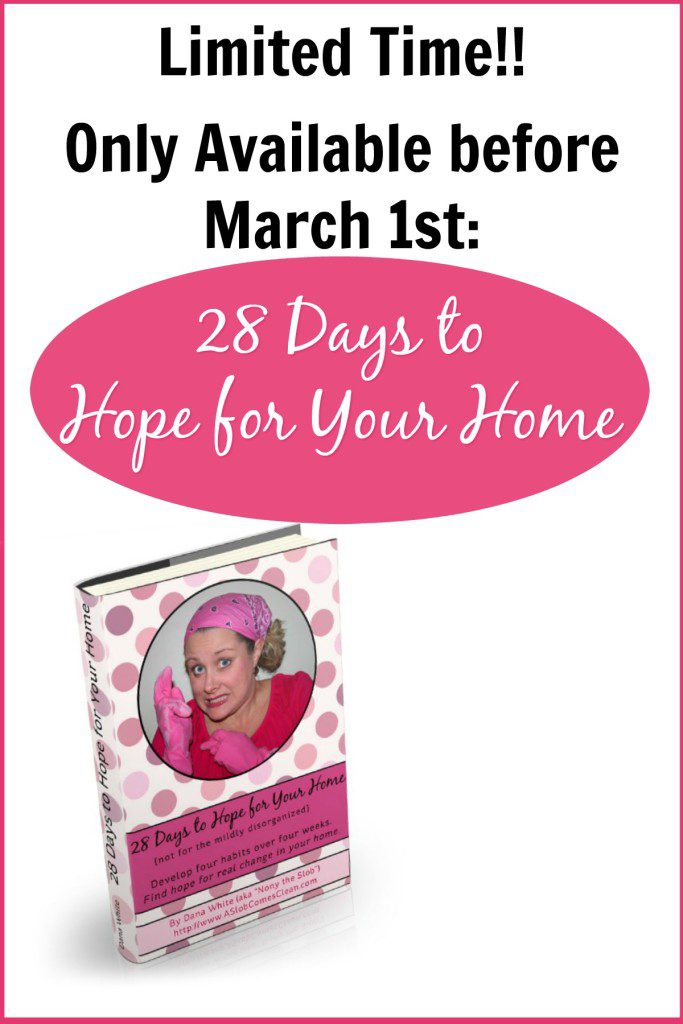 --Nony