I worked in the garage recently. More than every other room in my home, it attracts Piles o' Randomness.
I was doing the easiest of Easy Stuff and throwing away trash first when I grabbed what looked like an empty grocery bag crammed behind some fishing stuff.
But the bag wasn't empty. I looked inside and found these:
They're epi-pen containers. I had a vague memory of Hubby telling me someone had given him these very cool and very sturdy containers to store his small fishing doolollies.
Great idea if you use them, total clutter if they stay in the bag on the floor and your wife thinks they're trash.
(I'm not dissing him. I found plenty of my own clutter that day as well.)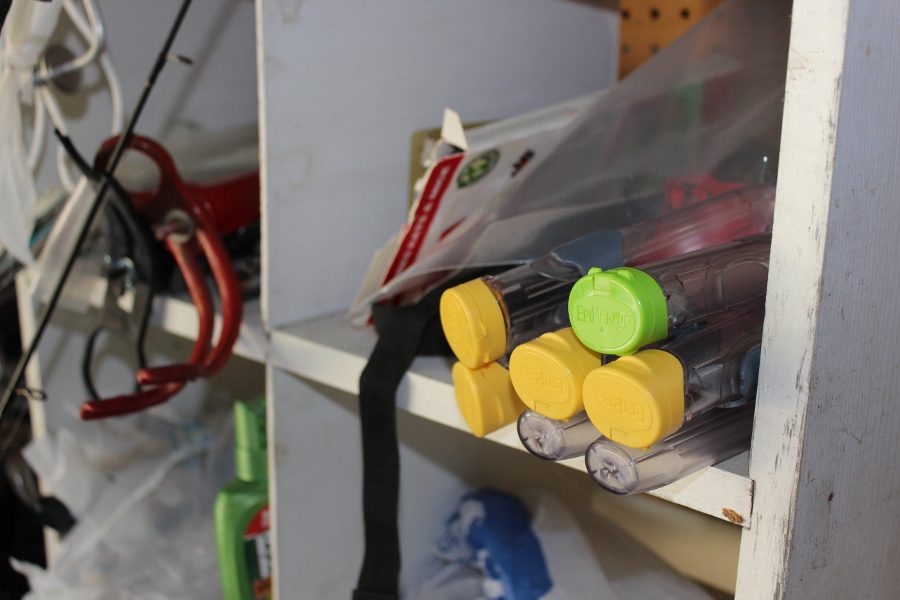 I took them out of the bag and put them on the shelves. Taking something out of the bag is step one, right?
Save